Stray 'meat pig' caught by animal control in Freetown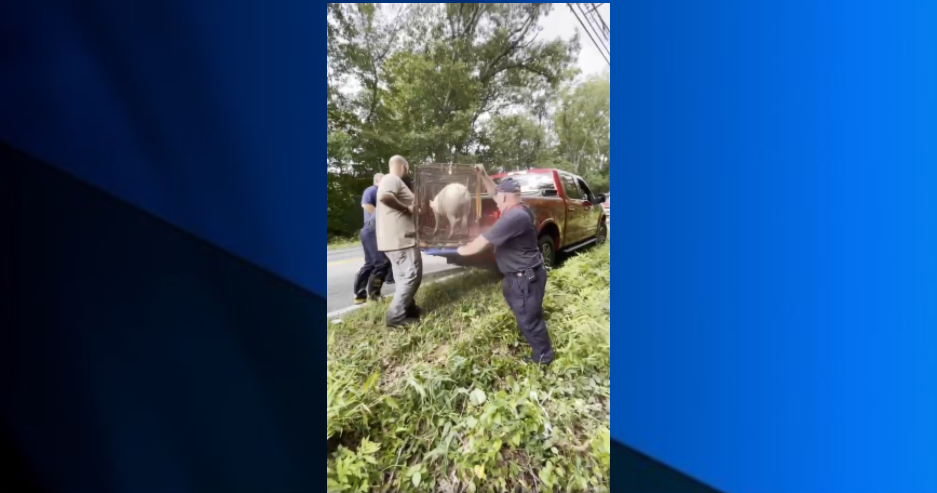 FREETOWN, Mass. (WLNE)- Freetown Animal Control caught the "meat pig" on Friday morning that had been running wild in the town's streets.
Animal control posted an update to its Facebook page, saying that the pig was safely escorted out of the woods by members of the town's police and fire departments.
The post also thanked community members for allowing the pig to wander through their yards and for calling in with sightings.
As for the pig, he will be held for 30 days by animal control per state law and assessed for health issues.
If no owner steps forward within the 30-day window, the pig will go up for adoption.