Bus drivers continue pushing for fair contracts; threaten strike may be near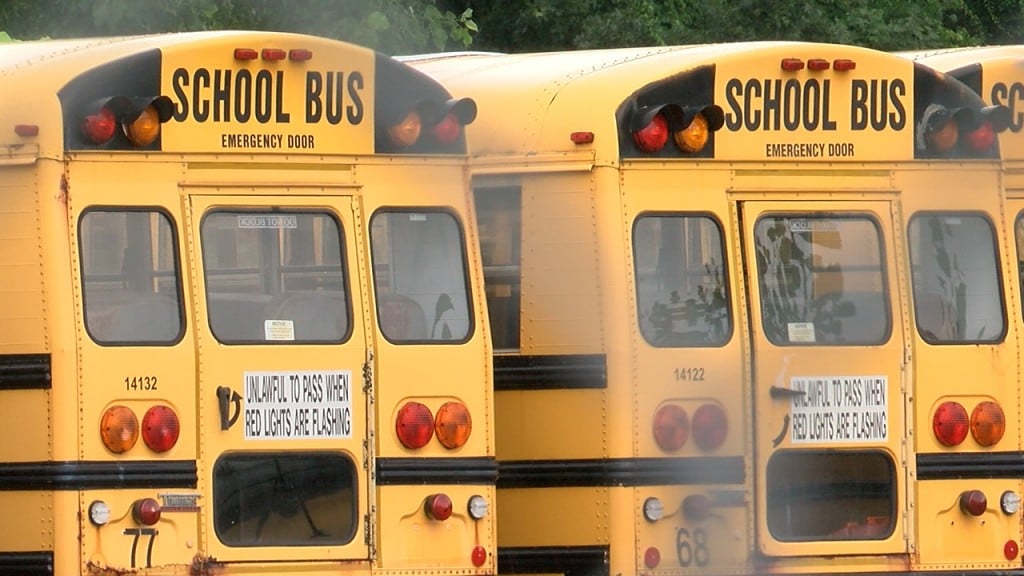 PROVIDENCE, R.I. (WLNE)- General Teamsters Local 251 shared on their Facebook page that bus drivers, monitors, and aides are prepared to send a "loud and clear message" to First Student and Durham School Services as they continue their fight for fair wages, benefits, and better working conditions.
Teamsters Local 251 covers those in Smithfield, Pawtucket, Bristol-Warren, Scituate and Portsmouth.
Those employees have already authorized a strike and begun "practice picketing", with Smithfield Durham bus yard employees picketing Thursday morning.
"This group here in Smithfield is really far behind. Durham is very low on the pay scale and actually they told us in negotiations, they're quite proud of being on the lower end and quite comfortable with that, which is very shameful in our opinion," Matthew Taibi, Secretary Treasurer of Teamsters Local 251 said. "We feel the company is not hearing the group loud and clear enough that they demand a fair contract. This is a larger issue statewide that school bus workers are not fairly treated."
This come after Local 251 worked alongside the Governor's office and General Assembly to pass legislation for better wages and benefits, but that new legislation will not take effect until 2024. They explain that those workers who worked to gain those benefits still deal with the real time affects of the pandemic and instabilities in work schedules.
They also quoted the following statement from Representative David Morales:
"While we did pass legislation earlier this year to eventually establish prevailing wages for school bus workers and reasonable contract lengths, it is has become apparent based on my conversations with union members that our state must go a step further and urgently invest federal ARPA funds in the short-term to ensure that these labor needs are being met by bridging the gap in current revenue agreements,"

"We need to make these funds available to avert a strike by these essential workers so our communities and schools can continue operating without major disruptions."
Teamsters Local 251 says while a strike is last resort, "each day that passes without agreements, it gets closer and closer to that point". The union ensures they will give parents notice before any decisions to strike are made.
ABC 6 News reached out to Durham School Services, First Student, and the Governor's Office for comment.
Durham School Services confirmed that they have been actively bargaining with the Teamster's Local 251 with the assistance of a federal mediator. They will meet with them to review and discuss a proposal Friday, and if necessary, we will meet again on Monday, December 13.
"It continues to be our intent and priority to continue meeting, communicating, and bargaining until we reach an agreement," said Durham School Services.
"We understand that some members practiced picketing outside the bus yard this morning. They are not on strike, and again we look forward to them reviewing our most recent proposal and are hopeful we will reach an agreement soon."