Strong sales for controversial magazine cover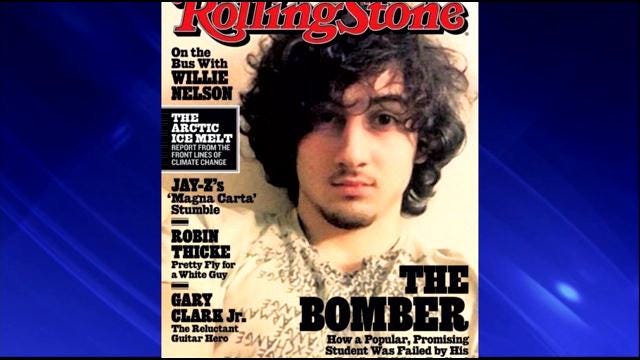 By: Melissa Toupin
The August issue of Rolling Stone magazine, featuring Boston bombing suspect Dzhokhar Tsarnaev, flew off store shelves. Readers bought more than 13,000 copies of the magazine doubling average sales for the previous year. That's according to Adweek.
"That's crazy. That's crazy. I don't understand why," said Alicia Williams.
"I didn't think everyone would feed into it like that. They should have just boycotted it. They shouldn't have paid all that for that," said Damion Medeiors.
Some retailers, including Stop & Shop, Walgreens, and Woonsocket based CVS banned the controversial cover. Critics saying it glamorized the 19-year-old accused terrorist.
Rolling Stone has stood by their decision to put Tsarnaev on the cover, saying it was part of its "longstanding commitment to serious and thoughtful coverage of the most important political and cultural issues of our day."
Tsarnaev has pleaded not guilty in the bombings.
(C) WLNE-TV 2013
Information provided by AP