Student pinned down by vice principal speaks out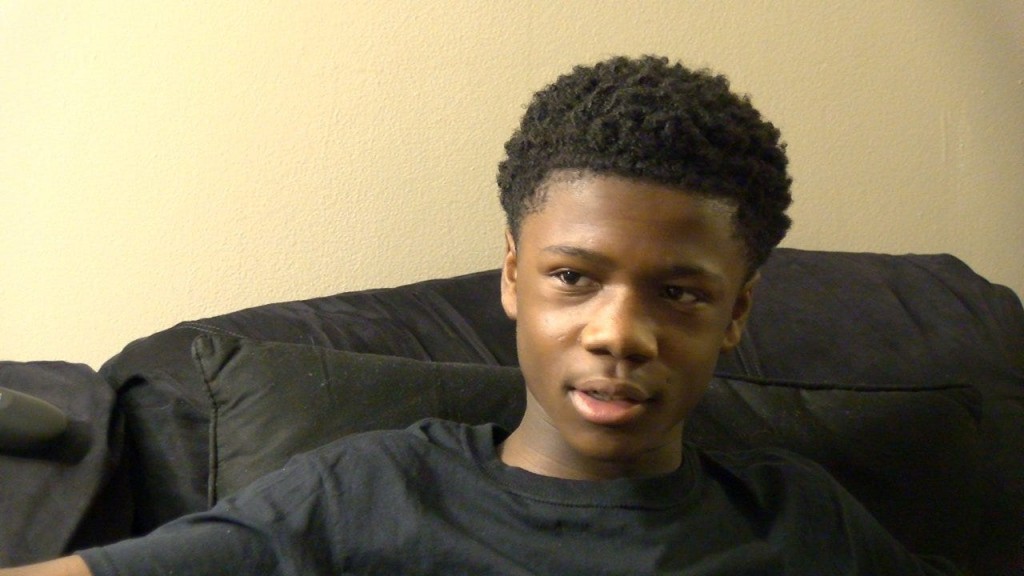 By: Chloe Leshner
cleshner@abc6.com
@cleshnerabc6
PROVIDENCE R.I. (WLNE) — The assistant principal at Central High School seen pinning down a student on cell phone video is moving on from his job and tonight, we're learning more about what happened in the moments leading up to the incident.
The student in that video says things got out of hand quickly and it all started when he cut the lunch line to get a carton of milk. Today, he's glad the assistant principal has resigned.
Pinned to the ground with knees on his chest, Amare Pemberton says he's not sure why he ended up in this position.
"I cut the line because I tried to get milk and the lunch lady called Mr. Bacon over and he kicked me out of line. He said get out of line so I got out of line and we were walking toward the office to go up when he kept grabbing my arm. I said get off, get off and he kept letting go and then he tackled me and that's how it all started," says the sophomore at Central High.
Pemberton says he never threatened vice principal Thomas Bacon, but he was pleading with him to stop, saying he could not breathe.

"His chest was swollen, he had bruises, he was complaining that he couldn't breathe. He has epilepsy," says his mother Jennifer Pemberton.
The fall out from the video prompting the assistant principal to step down. Mayor Elorza says he believes it's the right solution but there's more to be done at the school level.

"We've been reaching out to students, to faculty, to administrators and there's a lot of work to do going forward and as bad of a situation as this is, this is also a moment to learn from it and improve from it," says Mayor Elorza.
Adding insult to injury, Pemberton has been charged with 2 counts of simple assault for his role in the pinning.
The family also has plans to press charges against Bacon.
"He needs to be charged with assault. It's on film. You assaulted my son," says Ms. Pemberton.
Pemberton is not allowed back in Central High School until he and his family meet with school officials. The family tells ABC 6 a meeting scheduled for today was postponed. They also said they've hired an attorney.
ABC 6 has received the school district's policy and it says physical restraint can only be used in certain situations and only to prevent imminent, serious physical harm. Mayor Elorza could not comment on whether or not that was the case in this situation.
(C) WLNE/ABC 6 2017