Student veteran group receives national recognition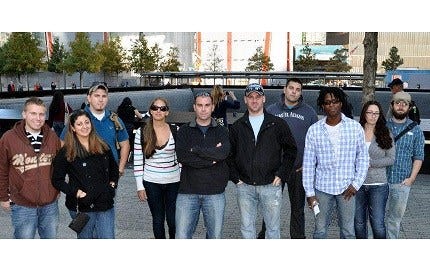 By: News Staff
Email: News@abc6.com
A group of student veterans has been nationally recognized for their efforts to help Rhode Island veterans.
They beat out more than a thousand other groups across the country to be named the chapter of the month by 'Student Veterans of America.'
Among the group's accomplishments they have championed a piece of legislation that helps disabled veterans who are returning to school.
"It helps veterans basically register for class and have their classes taken care of if there as long as they're 10% and above disabled," said Scott Bjurman, the Vice President of the Student Veteran Association.
The organization also assists veterans who are enrolling in school. "There is a lot of different aspects- you got to meet the aspect of CCRI, going through their enrollment process- or any intuition for that matter- but also with the VA side with the educational benefits," said CCRI Veteran Coordinator Tom McCallum.
The organization has been around since 2010 and is made up of more than 100 students from the Community College of Rhode Island.
There are more than 600 veterans enrolled in the school.
(C) WLNE-TV 2014