Student: "we jumped in the snow" to avoid car while walking home from school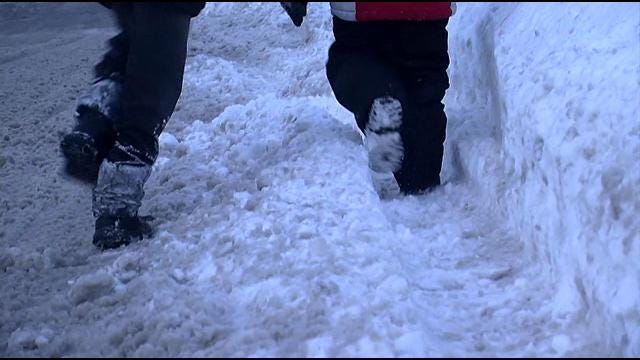 By News Staff
With all of the remaining snow piled up the city, some parents in North Providence are concerned the unshoveled sidewalks their kids follow to school are unsafe.
Rebecca Beauchamp is worried her 10-year-old son could be seriously hurt walking on roads like this because the sidewalks are covered in snow.
She's frustrated because the mayor has said the town will not enforce fines for residents and businesses that don't shovel their sidewalks.
"I want to get out the message that a child's life is more important than somebody being fined for something they are supposed to do. It's something they are supposed to do. And, it's not just kids walking to school, but what about people that have to walk to get to work."
One student says, "it was actually today we were walking home and a car skid so we jumped in the snow because we thought we were going to get hit."
ABC6 spoke to Mayor Lombardi about his choice not to fine people for not shoveling, and he says he doesn't want to place more of a financial burden than he has to. He also added that police are visiting businesses looking for unshoveled sidewalks.
© WLNE-TV 2015