Students tell police Portsmouth assault suspect ordered them to "line up"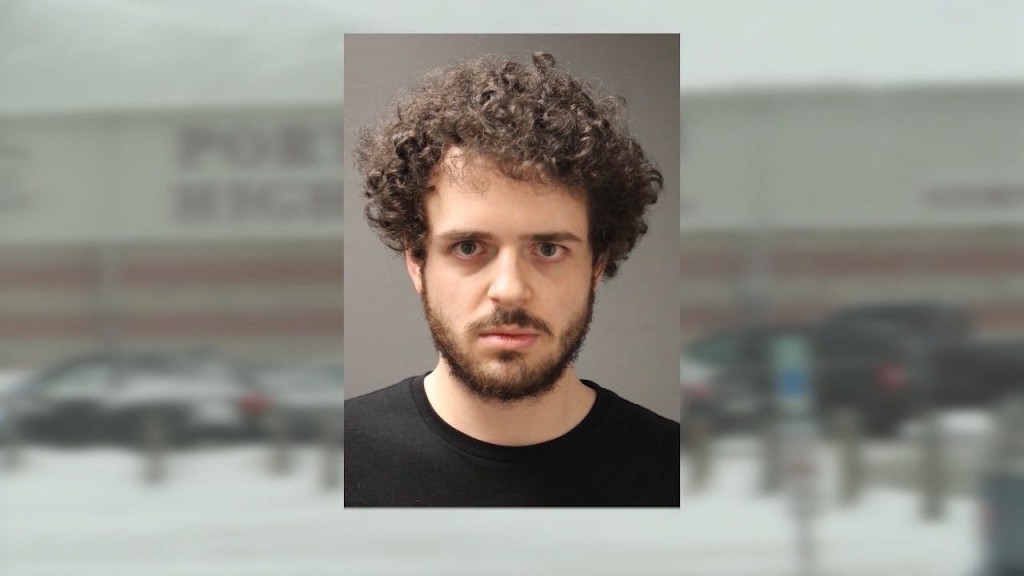 By Alana Cerrone
@Alana_Cerrone
PORTSMOUTH, R.I. (WLNE) – The details of a violent assault on a Portsmouth High gym teacher are unsettling.
According to the police report, 22-year-old Marcus Schlip tried to get the gym teacher in the bathroom with him before punching and kicking her.
Then, he told students to line up against the wall, saying "he was now in charge".
The mother of a 16-year-old girl who was there tells ABC6 Schlip was banging on the door. Once he got in, he was only feet away from her and other students.
After the attack, another teacher pushed Schlip out the door and told students to hide in the locker room.
According to Superintendent Ana Riley, the doors to the gym were locked as they always are, and Schlip only got in because the teacher cracked open the door.
"She realized immediately…that it was a mistake and she tried to block him with her body. When the police asked him why he assaulted her he said 'cause she wouldn't get out of my way."
For Riley, the incident has become a learning tool about school security. She is now asking for rapid approval of a safety plan in the budget.
"Things like alarms, cameras, secure entrances at all of the buildings. They're things we should've had many years ago."
The assault also exposed holes in their emergency communication plan
"The incident happened and 911 was called before the main building was even aware that anything was happening."
Schlip is a former student and he lives right next to the school.
The teacher who was assaulted is on the mend and is expected back to work Monday.
© WLNE-TV 2018