Students urged not to participate in Inauguration Day walkout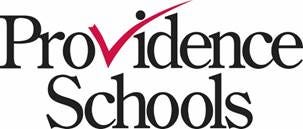 By: News Staff
news@abc6.com
PROVIDENCE, R.I. – More than 7,000 students are being urged to not participate in a walkout scheduled for Inauguration Day says the Providence Public School District Superintendent Christopher N. Maher.
Maher, who does not support the student walkout on Inauguration Day, announced on Tuesday automated phone calls will be received by families with children in the Providence Public School system.
The automated phone message will be sent in English and Spanish.
The message sent via phone reads as follows:
Dear Parents,
This is Christopher Maher, superintendent of Providence Public Schools. The school district has learned of a planned student walkout this Friday, January 20, to protest the presidential inauguration. At Providence Public Schools, your child's education and safety are our primary concerns. As such, the school district does not support this walkout. While we respect our students' right to express their opinions, we believe that they should do so at a time that does not disrupt their school day.
We ask that you reinforce this message when you talk with your child about his or her plans for Inauguration Day. Please tell your student to stay in school on Friday.
Maher says, "Providence Public School District views parents as key partners in student success. The telephone message is intended to remind parents that their voice matters in influencing their children's behavior."
©WLNE-TV / ABC6 2017