StumpChair public art sprouts up across Providence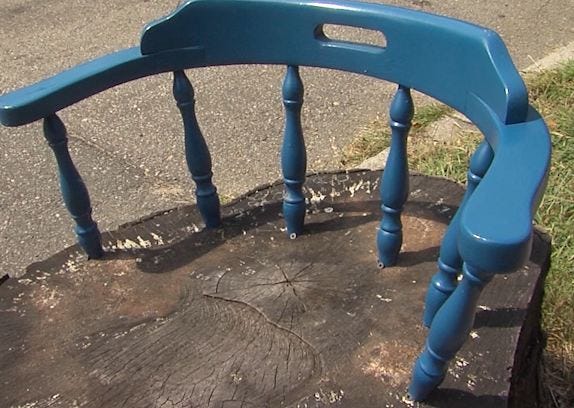 By News Staff
Twitter: www.twitter.com/abc6
PROVIDENCE, R.I. (AP) – Old tree stumps across Providence are getting new lives as chairs in a public art project that has delighted residents.
More than a dozen stumps have sprouted wooden chair backs in a variety of colors and styles. The backs came from discarded chairs.
StumpChairs have become a beloved addition in a city known for its creativity and as the place that spawned early guerrilla art by Shepard Fairey.
Most of the StumpChairs were fashioned by a 22-year-old Providence native who calls himself Johny Chair Seed.
The chairs have a Facebook page, and chair donations can be arranged through email.