Sugar gliders find their forever homes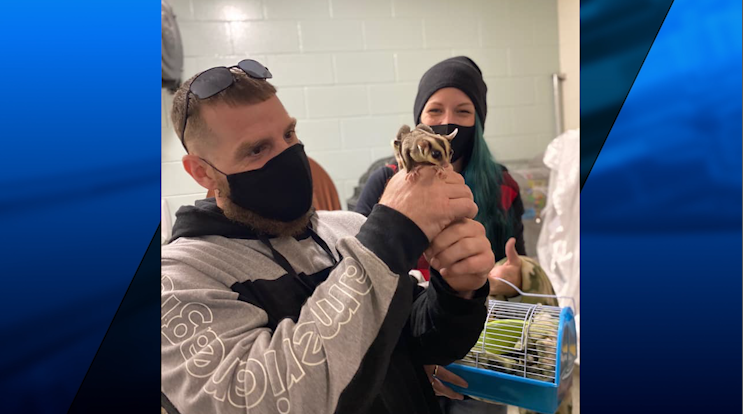 BOSTON, Mass. (WLNE) – After nine days and 5,000 inquires, 44 sugar gliders have been adopted from the Massachusetts Society for the Prevention of Cruelty to Animals.
The sugar gliders needed a home after their original owner became overwhelmed when the gliders began breeding.
After being cared for at the organization's adoption centers in Jamaica Plain and Methuen, the MSPCA announced on Tuesday that all 44 gliders found forever homes.
In a Facebook post, the organization shared a photo of one of the sugar gliders and it's new owner.
The MSPCA described the tiny creatures as "gliding marsupials that can slip through the air like flying squirrels are mostly around 1 year old (with one 13 year old in the mix) and are described as friendly, social, and healthy—and they'll make wonderful pets for people who have experience with small mammal care."