Summer-Like Warmth Has Folks Flocking to the Beach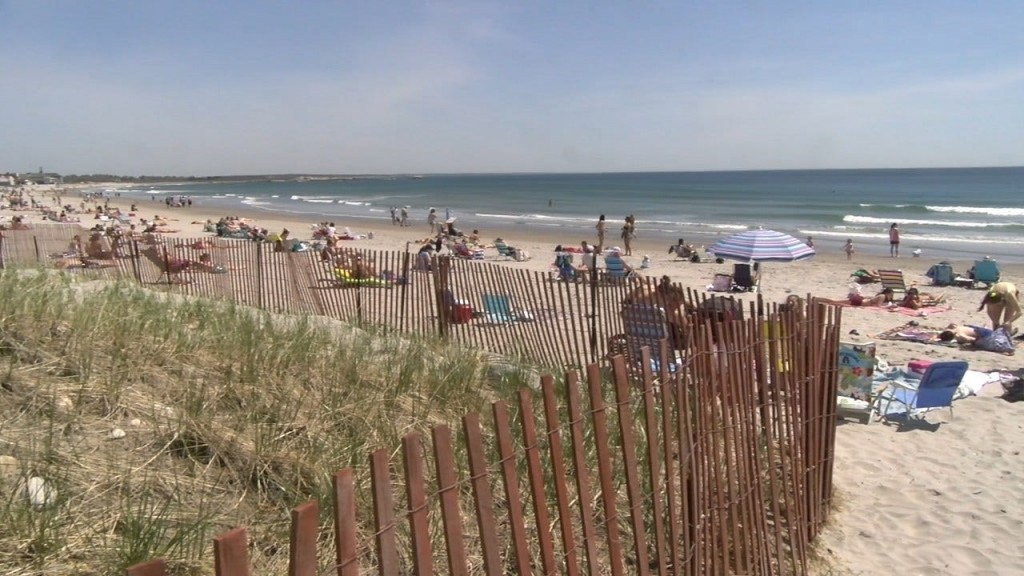 By: Tim Studebaker
Facebook: @TStudebakerABC6
Twitter: @TStudebakerABC6
Email: tstudebaker@abc6.com
NARRAGANSETT, R.I. – If today's taste of summer had you heading to the beach, you were far from alone. Not only was this the first day above 80 degrees since October at TF Green, but the high came in at 89 degrees. We haven't seen temperatures that warm since August. That had many folks heading for the coast, feeling more like the middle of summer, even though it's only early May.
Beachgoer David Azzolina says, "It's one of the most beautiful beaches you ever could come to, and it's of course a beautiful day."
The parking lot at Narrangansett Town Beach was packed, and towel space on the sand became prime real estate Wednesday. The water, on the other hand, was not quite as crowded.
Beachgoer Guy Settipane says, "I'm going to try to get in that water before the day ends, just our feet. There are some bravehearts that are already out there."
With water temperatures in the mid-40s, only a few brave souls took a dip.
The Tucci Family recounts their trip into the water, "I mean it didn't really affect me, but the kids don't like it. It was very cold. I put Kennedy's feet in the water and she started crying, so a little too cold for her."
Warm weather brings some concerns we haven't had to think about since last year. Air quality alerts have been in place for parts of Southern New England, including the South Coast. But, that probably wasn't on many minds at the beach today.
Settipane says, "It doesn't get any better than this. Glad to see it. Rhode Island's a great place to be."
Even though it's only May, sunscreen is a must. Higher sun angles mean quicker sunburns. The sun angle at this time of year is just as high as an early August day.
©WLNE-TV / ABC6 2018