Superhero walk goes virtual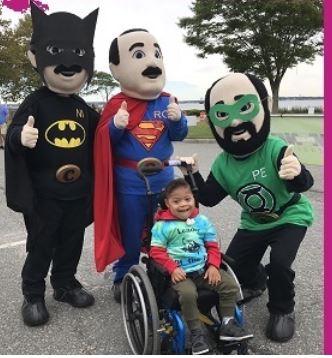 WLNE – Amid coronavirus, the Meeting Street's Schwartz School's Superhero walk and 5k is going virtual this year.
Traditionally, the walk would be held at New Bedford's Fort Taber during the last weekend of September.
The event which typically features runners and walkers wearing their finest superhero costume is to raise money for students with profound needs.
From classroom teaching to therapies, both occupational and physical, as well as vocational training for older kids.
The off-field competition between schools will run until September 20 – with the winning school receiving a $500 donation to their booster club.
Participants can log in their 5k through Strava and can talk selfies, using the hashtags SuperHero5K and SuperheroesWearMasks.
"It's about helping a chile whose parents, or family or doctors thought would never walk, and within a few years, they're going something no one ever predicted", said Lori Sousa with the Meeting Street School.
Those looking to participate, walk, run, kayak or just blow off some covid-stress can do so here.
©WLNE-TV/ABC6 2020