Superman Building's light tower re-lit, on timer for 'Good Night Lights'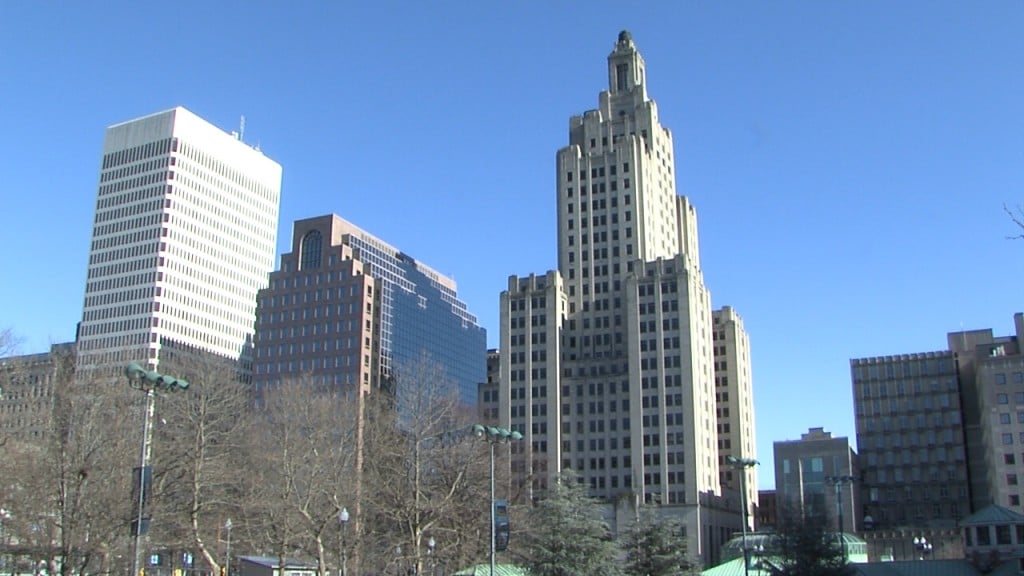 PROVIDENCE, R.I. (WLNE) –
Bob Dionne, of Smithfield, fixed the skyscraper's light tower, even going the extra mile, by setting it on a timer so the building can be a part of 'Good Night Lights'.
"It was on a timer but it was an old timer that was very dysfunctional, it came on when it felt like it."
Dionne, of Robert Dionne Electrical Contracting, does work for the former Industrial National Bank Building's property manager. He fixes various things so the building, vacant since 2013, doesn't fall into disrepair.
"We got talking about it and he told me to look at it we did, we put a price together and we did it."
The manager asked him to fix the top light, as it's been out for a year and a half due to the building's leaky roof damaging the electrical unit.
Dionne fixed it, but then he had an idea to set it on a timer for the Good Night Lights program. Now, the iconic building is a part of the ritual where residents, police departments and businesses shine lights to say goodnight to the young patients at Hasbro Children's Hospital.
"I just like to help. You know, you do favors for people, it's a small world. What goes around comes around. People help you, you help people," said Dionne, who did the work on the digital timer pro-bono.
Starting last Thursday, every night at 8:29 p.m., the Superman Building's top light goes on. Dionne said it stays on until midnight and goes on again from 4 a.m. to 7 a.m. for morning commuters.
"I sat in a parking lot downtown last week, last Thursday evening, and watched it come on at 8:29. It was really nice to see it come on when it was supposed to!"
Dionne said he hopes the light serves as a reminder that the building shouldn't be forgotten.
"It's very ornamental inside. The banking lobby's beautiful, the basement, the big vaults, the roof, everything is just great. It's a fantastic building. It's in good shape, but, it needs people, it needs tenants, it needs life."
ABC6 reached out to the Superman Building's owner, High Rock Westminster LLC, about any future plans, but did not hear back.
© WLNE-TV 2020