Surfers outraged over state's plan to fix Cliff Walk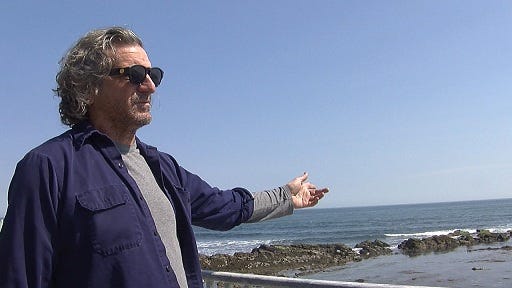 Andrea Medeiros
The surf's up in Newport, and so is outrage over a plan to repair the Cliff Walk. The cliff walk was torn up by Superstorm Sandy, last Fall.
Now, surfers are joining forces with other groups who aren't so sure about the state's plan to fix it.
60 year old surf shop owner Sid Abbruzzi has been surfing the waves at "Ruggles Ave" in Newport since he fought to make it legal four decades ago.
"For us here in Newport, we consider it the best waves Newport has to offer and some of the best waves on the East Coast," said Abbruzzi.
He said repairs to gaping holes on the Cliff Walk could soon change that. To fix the mess, the state wants to put up temporary causeways that will jut out several feet into the surf.
"To provide access to the shoreline," said Rhode Island DOT Engineer Robert Smith, "As you know it's very difficult to access potions of the Cliff Walk, especially with the type of equipment we need for a project like this."
The other option is putting cranes and other construction equipment on properties like the Anglesea Estate along the Cliff Walk, but a representative for the owners said they don't want heavy machinery for a massive construction project on their property either.
Plus the DOT said putting the construction equipment on land would snarl already busy Newport traffic. But a local environmental group said using causeways could be hazardous for wildlife.
"There's such a high wave impact environment that the rock and the sediment is going to get thrown around the coastline if there's big surf," said Clean Ocean Access's Dave McLaughlin, "It's probably going to kill some of the fish in the marine habitat. It's going to have irreversible consequences that we really can't predict."
Wednesday, the environmental group and around 250 local surfers rallied at City Hall, pushing for a resolution that will stall the project. They'll all be wearing shirts that say "Save Ruggles" sold at Abbruzzi's store.
"Thousands of thousands of tourists get to see Ruggles when it's breaking as they're walking the cliff," said Abbruzzi, "It's not a Fenway Park, but in a way it's our Fenway Park."
The DOT said it's open to reworking its close to 7-million dollars repair plan.