Surviving suspect says two acted alone, evidence points to religion as motivation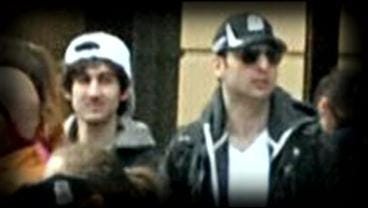 By: Alexandra Cowley
The Boston Bombing suspect could face the death penalty. Dzhokhar Tsarnaev's initial court appearance took place in the hospital, where he remains in serious, but stable condition. He was charged with federal crimes that include using a weapon of mass destruction to kill.
Dzhokhar is cooperating with investigators, but because of gunshot wounds to his neck, he's communicating through writing and by nodding his head.
Djhokhar claims his older brother, Tamerlan, was the driving force behind the attack.
Former FBI Special Agent Brad Garrett says, "He does have the keys to the kingdom. I mean, he can tell you everything from how he got involved, was his brother the primary motivating force for him to become radicalized, why did they do what they did on that day."
Based on what Dzhokhar has told investigators, they are now convinced there are no more terror plots. Preliminary evidence suggests, the suspects were motivated by religion, but not tied to any islamic terrorist organizations.