Suspect in deadly New Bedford hit-and-run faces judge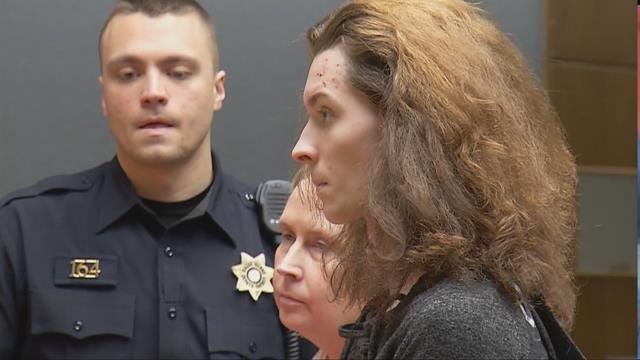 PROVIDENCE, R.I. (WLNE) – Five days after a deadly crash that killed a 68-year-old New Bedford woman, James Bennett-Werra finally faced a judge in Providence.
Bennett-Werra, who police say identifies as a woman, was the subject of a three-day multi-jurisdictional manhunt.
Police say she was trying to get away from an undercover Fairhaven Police officer Wednesday morning in New Bedford, driving right through a stop sign on Tallman Street and colliding with Janet Murphy-Hebert's car.
She died at the hospital, and her passenger, 38-year-old Kyle Murphy, was injured. He is now listed in good condition at Rhode Island Hospital.
A GoFundMe page says Murphy-Hebert was a great-grandmother.
According to court documents, Bennett-Werra's passenger told police she refused to pull over because there were warrants out for her arrest, and she had cut off her GPS monitoring bracelet.
Bennett-Werra was out on probation and parole with for previous charges, including a 2016 armed robbery and subsequent police chase in Attleboro.
Investigators tracked her down at a home in Pawtucket Saturday afternoon.
She was arrested without incident and now faces 11 counts, including manslaughter and vehicular homicide.
She is being held at the ACI until Tuesday, when she will be seen in New Bedford court.
©WLNE-TV 2019