Suspect in Providence Police shooting held without bail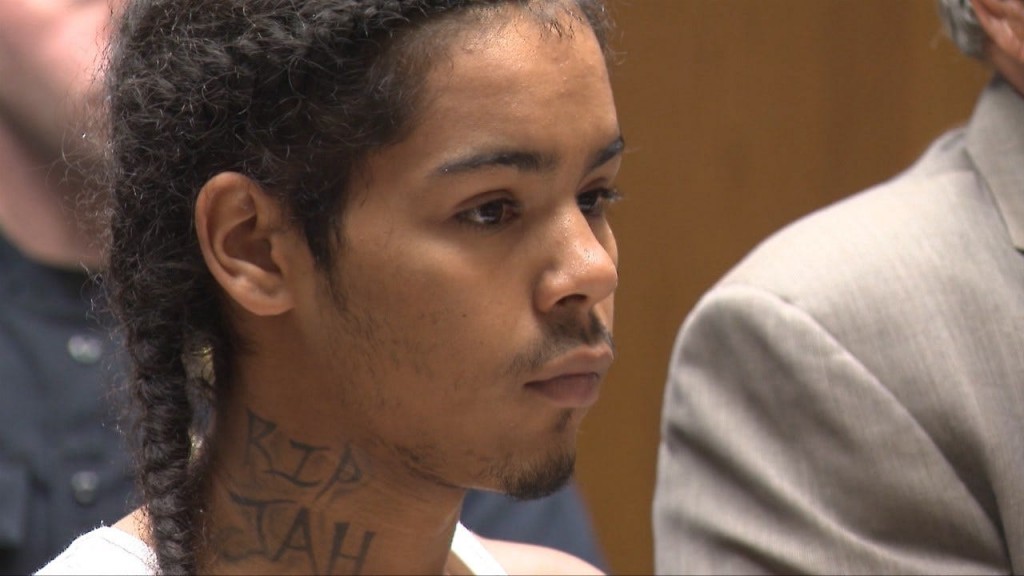 PROVIDENCE, R.I. (WLNE) – The man accused of shooting at two Providence Police officers last week, hitting one in his bulletproof vest, appeared in court Tuesday morning on the ten criminal charges he's facing.
Tyrone Robinson, 19, allegedly shot at the officers when they approached his vehicle in a shopping plaza around 3:30 Friday afternoon.
Prosecutors in court said the cops were conducting an investigation in that area when they saw Robinson drive by. That's when they approached him.
Robinson allegedly exited his vehicle and began firing at the officers, striking one in the lower left torso.
The officer, Matthew McGloin, is a ten-year veteran of the force. He was saved by his bulletproof vest. His partner, Officer Jonathan Smith, a 5-year veteran, was not hit.
Prosecutors said Smith returned fire and chased Robinson who fled the plaza, allegedly getting rid of the 45-caliber in a nearby park.
"There was a magazine inserted in the well, the slide block all the way back, indicating that it had been fired until empty."
Robinson was taken into custody at his residence on Douglas Avenue.
The ten counts he's facing range from weapons charges to assault with intent to murder.
Robinson is charged with the following:
– 2 counts of Using a firearm while committing a crime of violence
– 2 counts of Assault with intent to commit murder
– 2 counts of carrying a stolen firearm while committing a crime of violence
– Carrying a dangerous weapon when committing a crime of violence
– License required for carrying a pistol
– Firing in a compact area
– Committing a crime while out on bail
Robinson is no stranger to police. The repeat offender was arrested back in May on a weapons charge and was out on bail.
His attorney Tuesday pushed to have him released on bail n these new charges, but the judge sided with prosecutors.
If convicted, Robinson could face life in prison.
He was ordered held without bail and is due back in court on August 26 for a bail violation hearing.
©WLNE-TV ABC6 2019