Suspect shot after bomb threat prompts Baltimore news station evacuation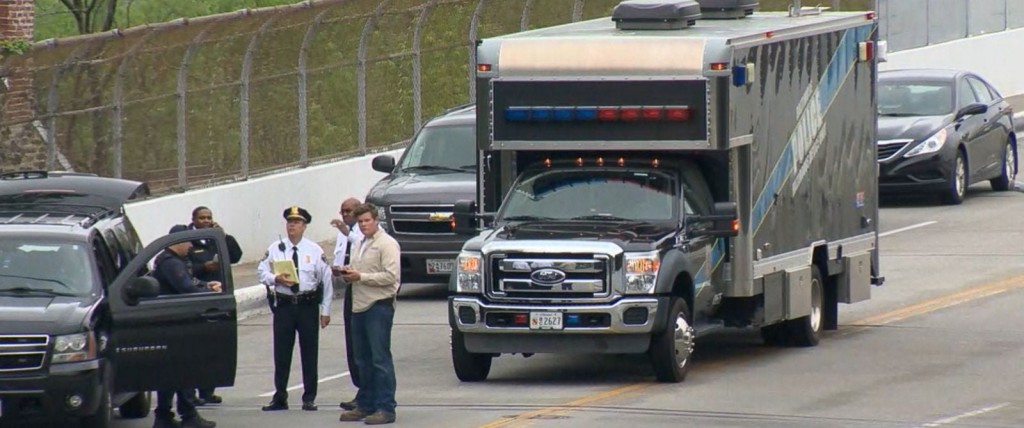 By News Staff
news@abc6.com
Police in Baltimore evacuated a local TV news station today after it received a bomb threat, according to authorities.
A law enforcement source said the suspect exited the building and did not obey commands as he made an exit, and the suspect was then shot by law enforcement.
The initial emergency call came in at 1:20 p.m. from a Fox affiliate and authorities responded to the threat made by an unidentified suspect who claimed to have a bomb, authorities said.
The station, WBFF, is located on W. 41st Street and its building was evacuated soon after the bomb threat was received.
The suspect's condition is unknown at this time. Fire crews and an arson team appeared on the scene.
The Bureau of Alcohol, Tobacco, Firearms, and Explosives has also been called to the scene. According to law enforcement sources, a man dressed in a costume with an unknown device on him made the original threat.
A car was also set on fire in front of the news station at the time the man entered the station.
(C) WLNE-TV 2016