Suspect surrenders in hours long stand-off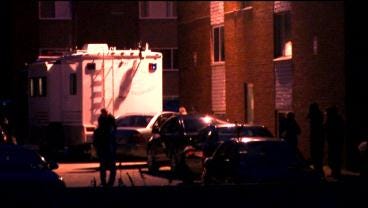 By: Melissa Toupin
It was right around rush hour Thursday when a man barricaded himself inside an apartment in the South Coast condominiums on Phillips road in New Bedford. The man identified as John Hernandez, 30, fired several rounds at police officers, prompting the shutdown nearby Route 140. Officers were forced to fire back.
"That drove him back in away from the window and led to the negotiation attempts beginning," said New Bedford Police Chief David Provencher.
The complex was immediately evacuated. Over several hours police could be heard trying to convince the man to come out, telling him 'we just want to talk' and 'we're not going anywhere.' Around 9 o'clock the man, who was inside alone, surrendered.
"New Bedford PD was able to engage him in conversation and talk to him and concluded this peacefully," said Mjr. Anthony Thomas of the Massachusetts State Police.
The suspects name has not yet been released. Police are not commenting on if he lived in the complex. Investigators say the man was going through "family issues." He does have a record, and police say the suspect has been involved in drug use over the last couple of days, which may have fueled the situation.
No one was hurt during the standoff. The suspect was taken to the police station where he will be booked and charged. Residents were allowed back into their homes. The highway has since re-opened.
©2013 ABC6/WLNE-TV.