Suspected drugs found at Odin Lloyd murder scene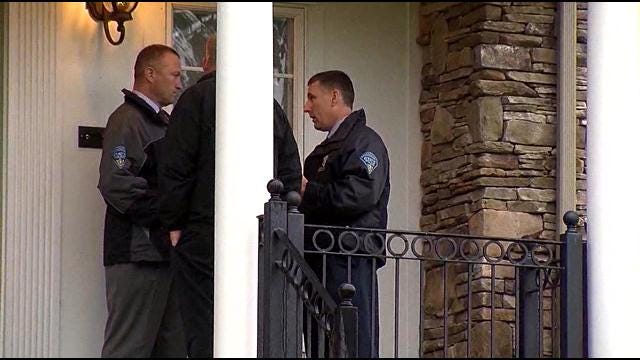 By: Melissa Randall
mrandall@abc6.com
Prosecutors say suspected drugs were found at the North Attleboro murder scene in the Aaron Hernandez case, according to a motion filed Wednesday.
Lawyers for the former football player who is charged in the 2013 slaying of Odin Lloyd have been questioning warrants in the case. In response the prosecution filed court documents this week outlining why they say possible drug paraphernalia is relevant.
Hernandez's defense team is urging the judge to throw out evidence including a towel, scale and dish that were seized from his North Attleboro home. The items were found in a car parked in the garage. His lawyers say the items taken were beyond the scope of the warrant police had obtained.
However, prosecutors argue that," The scale and dish were plausibly viewed as drug paraphernalia. Material believed to be illegal drugs had been found at the scene of the murder and so any evidence of drug use by the defendant was highly relevant to the crime under investigation."
Odin Lloyd's body was discovered June 17, 2013 in a North Attleboro industrial park about a mile from Hernandez's home in Westwood Estates.
Hernandez has been in jail awaiting trial for more than a year now. The 24-year-old has pleaded not guilty to the slaying. He's also charged in a 2012 double murder out of Boston.
©WLNE-TV 2014
Follow me on Twitter @MelissaARandall