Suspects identified in 1984 California killing of Cranston girl, father responds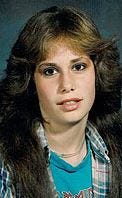 By: Rebecca Turco
Email: rturco@abc6.com
Twitter: @Rebecca_Turco
CRANSTON – It's a new sense of closure for the family of Claire Hough, the Cranston teen brutally murdered in 1984 while visiting her grandmother in San Diego.
The cold case that reopened in 2012 has closed, after police identified two suspects.
New DNA evidence links Kevin Brown, 62, and Ronald Tatro, 67, to the murder, according to police. Tatro died in 2011 in a boating accident and Brown apparently killed himself as police were going to arrest him this week.
Claire's father, Sam, told ABC6 what it was like to answer the phone call from police telling him it was all over. "I was surprised and pleased that they had kept at it and were able to resolve it," he said.
Claire's family takes comfort in knowing that she had a full life in her few years. "She had lived and had thought and had grown and had become this person who was going to be more but who attained that much," explained her father, Sam.
Sam described Claire as smart and artistic. She wrote a will in her diary sometime before her death. Her parents believe she may have done this because one of her classmates had recently died.
"I want this will to be read by my parents and my brother," begins Claire's statement, which reads with the humor and heart she was known for. "I guess you're an okay brother," she writes later on. "I admit I love you. I think I owe you a dollar."
Claire's parents give out printed copies of her will to support groups and friends facing emotional struggles. They hope others can learn from their tragedy.
"I hope that the story will make people aware of Claire and what she represented, but also help them perhaps deal with their own pain," Sam said.
Authorities in San Diego are also investigating a possible connection between Claire's murder and another murder at the same spot years prior, according to Sam. Regardless, Sam told ABC6 his family has been at peace and remembers Claire everyday.
© WLNE-TV 2014