Suspects in East Providence shooting arraigned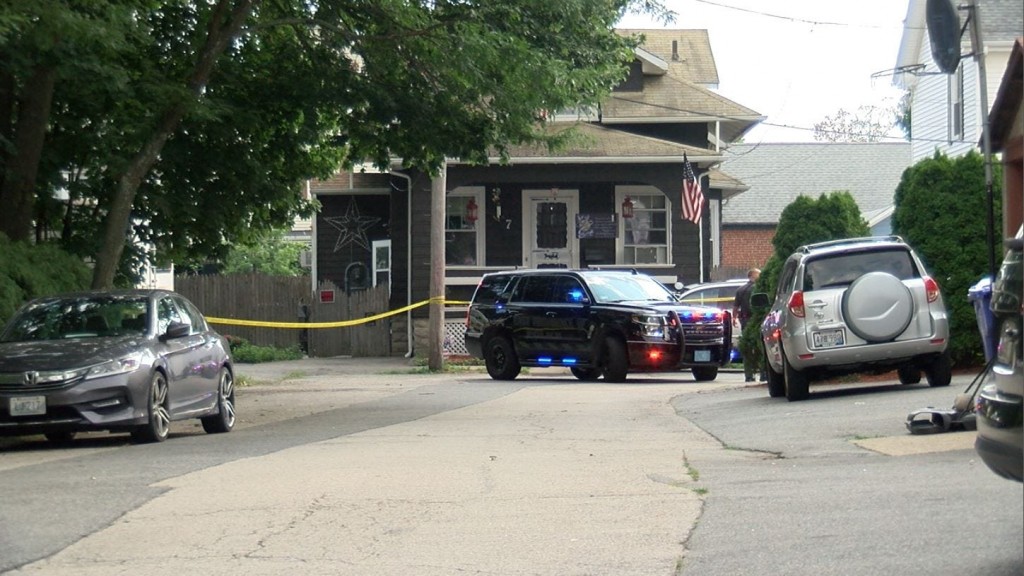 By: Chloe Leshner
cleshner@abc6.com
@ChloeLeshner
EAST PROVIDENCE, R.I. (WLNE) — The two men arrested in connection to Friday's midday shooting in East Providence faced a judge today. Police are now calling it a robbery gone bad.
East Providence police aren't giving away too much but say the 2 suspects and victim had arranged to meet up when the shooting happened.
The two men police say are responsible for causing a huge crime scene after a shooting in East Providence on Friday, held without bail, each facing a slew of charges.
"The two of them showed up in East Providence to make a transaction, one of them brought a weapon with them, and it resulted in the victim being shot," says Captain Bruce Kidman with the East Providence Police Department.
It happened at the intersection of Waterman Avenue and Green Street.
Police say the meet up between suspects, Jermaine Perry and Destin Holloway, and the victim somehow went wrong. The victim then shot in the leg.
"The victim believes the males wanted to steal his gold necklaces," a police officer said in court.
But the victim's story isn't matching up with what police are finding.
"I don't believe we recovered any gold chains but that was what one of the stories was. We received multiple stories from multiple witnesses," says Kidman.
The two suspects fled into a nearby apartment complex but they were lured out, and the gun recovered, without any officers having to fire their weapons.
The attorney representing 21–year–old Jermaine Perry says he denies all of the charges against him but his co–conspirator Holloway says Perry did it.
"At the station Holloway gave a video statement indicating Perry was the shooter," the officer said in court.
What police are still investigating is why they chose that corner in East Providence.
"This is highly unusual, we don't generally have shootings in East Providence, we're very happy that we managed to wrap it up as expeditiously as we did," says Kidman.
Police are still questioning a few other people involved. The Captain says they're not sure yet if there will be more arrests. Meanwhile they're running a trace on the gun used to see who it belongs to.
(C) WLNE/ABC 6 2018