Suspects in Fall River Elder Abuse Case in Protective Custody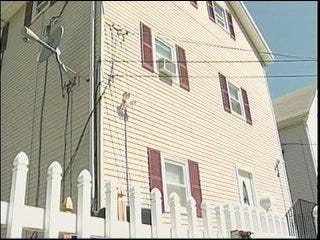 The Bristol County Sheriff's Office has told ABC6 that the suspects in a Fall River elder abuse case are all in protective custody due to verbal threats from other inmates at the Bristol County House of Corrections.
The suspects are 5 family members of the victim, and are identified as Duarte Cabral, 51, Karen Cabral, 49, Corey Cabral, 21, Scott Cabral, 24, and Keith Cabral, 29, all of Fall River.
The victim is identified as Mary Araujo of 161 Londsdale St., Fall River, MA. She died Thursday at St. Anne's Hospital in Fall River.
Thursday was Ms. Araujo's 81st birthday and she had been on life support at Saint Anne's Hospital recovering from infections and severe bed sores.
All but Keith Cabral are charged with permitting injury to an elderly or disabled person and permitting serious injury to an elderly or disabled person. Keith Cabral is charged with elder neglect-serious injury.
The district attorney's office had said the case against the victim's family could turn into a murder or manslaughter investigation.
ABC6 Reporter Parker Gavigan has the story…