UPDATE: One suspect arrested, another identified in Mansfield home invasion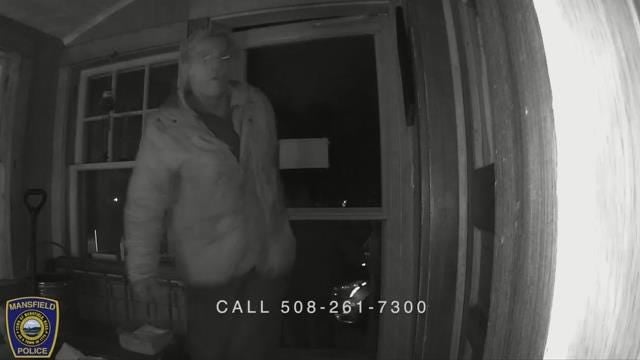 By: Ellie Romano
Email: ERomanoABC6.com
Twitter: @ERomanoABC6
MANSFIELD, Mass. (WLNE) – UPDATE 12/18/19, 11:30 p.m.
One suspect has been arrested and another identified, following a home invasion in Mansfield.
According to Mansfield Police, Kevin Gearhart, 54, was spotted by a Tufts University Public Safety Officer who then alerted police of Gearhart's location.
Mansfield Police responded to Tufts Medical Center and took Gearhart into custody.
Gearhart has been charged with B&E nighttime for a felony, B&E vehicle/boat nighttime, larceny over $1,200, conspiracy, possession of burglarious tools, and fugitive from justice.
The second suspect wanted for the home invasion has now been identified. Police are working to track him down.
More charges are expected.
————
ORIGINAL:
Police are searching for two men who entered and robbed a Mansfield home early Tuesday morning while the occupants were sleeping.
The theft took place on Dec 17. around 3:10 a.m. on Stearns Avenue, according to Mansfield police. The suspects were only in the house for six minutes, but caused plenty of harm.
"They just came right in the house. They took my laptop. They took some money that was on the dining room table," homeowner Dave Coccia said.
Coccia accidentally left his car unlocked with a set of house keys inside. The thieves took the keys from the car and then quietly entered the home while Coccia, his wife, and his mother were asleep upstairs.
"I didn't hear a thing," said Coccia. "My public service announcement would be to lock your car."
Police said the men fled in a four-door silver sedan. Images of the men were captured by the homeowners' security cameras, convenience store cameras and and other surveillance cameras in the area.
Police ask residents, especially in the Stearns Avenue area, to look around their homes and vehicles to determine if there were any additional crimes committed.
"This was a very brazen act to take someone's keys and walk into someone's house," said Coccia.
Police have identified one of the suspects as Kevin Gearhart, 54. He faces charges of nighttime breaking and entering; felony nighttime breaking and entering of a motor vehicle; larceny from a building; larceny more than $1,200; and conspiracy. His last known address was a homeless shelter in Boston. A warrant is now out for his arrest.
Police are still trying to identify the second male suspect. He is described as black, approximately 6 feet tall, in his mid 30's, with slight facial hair. He was wearing a dark-colored hooded jacket with buttons, dark pants, a dark stocking-type hat and dark sneakers with white trim on the bottom.
Anyone with information is urged to contact police at 508-261-7300.
©WLNE-TV/ABC6 201