Suspended Providence Police officer terminated after guilty plea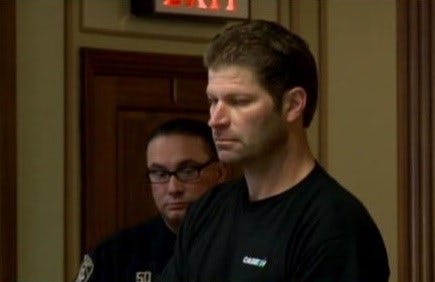 By Ana Bottary
abottary@abc6.com
@anabottary
Scott Logan back in court Thursday morning. But this time, the judge accepts a plea agreement from the former Providence Police Officer.
Logan plead guilty to an illegal gun charge. The gun, which had unreadable serial numbers, was discovered last August in his bag, which he left on the back of his cruiser. He claimed it belonged to his girlfriend and he was going to turn it in. He also plead guilty to threatening superiors back in October, when he sent text messages that said the officers were on his "hit list", even threatened their families.
In the plea agreement, the judge did dismiss two charges of threatening public officials. As well as a disorderly conduct charge involving threats Logan had made to a doctor, when he refused to prescribe him medication. Logan was also caught sleeping in his cruiser last spring.
He is sentenced to one year of home confinement with five years probation, of which he has already served 150 days.
© WLNE-TV 2016