Suspicious fire destroys two cars in New Bedford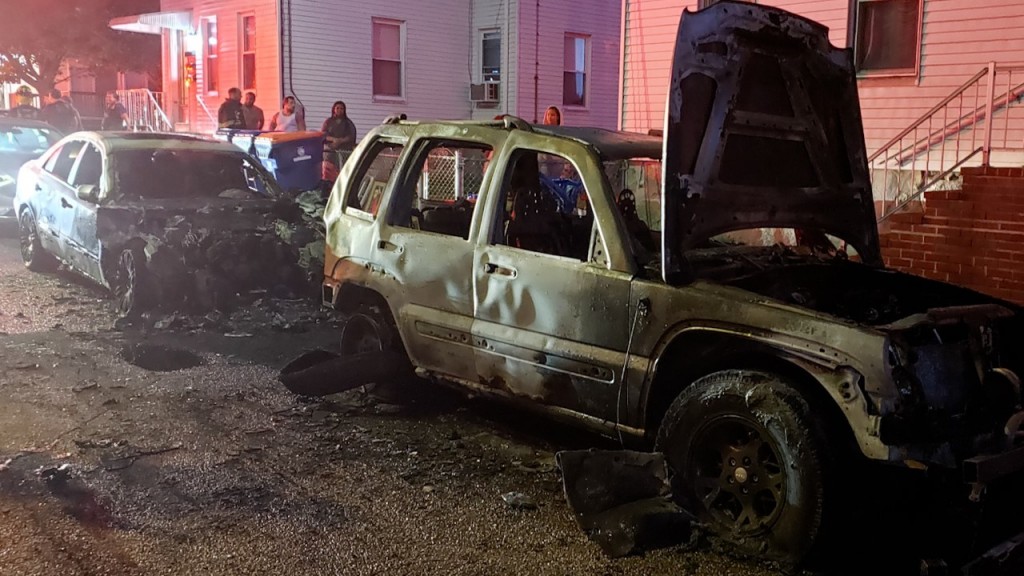 NEW BEDFORD, M.A. (WLNE) — Police and fire crews in New Bedford are investigating after two cars mysteriously caught fire early Tuesday morning.
The incident happened on Glennon Street shortly after 3:30 A.M Tuesday.
"I thought for sure that our house was going to catch on fire because it was so big," a neighbor told ABC 6.
Neighbors say a Mercedes Benz sedan went up in flames first.
The fire was so big that it spread to a Jeep parked right next to it.
"Every time a tire blew out there was a big, "Pop, pop," a neighbor explained to ABC 6.
"The glass from both cars was just shattering and popping everywhere."
Neighbors say the Mercedes sedan had been towed to its location on Glennon Street a few days prior.
Neither vehicle was running at the time of the fire.
"How does a car catch on fire if it's not started?" a neighbor questioned.
"I just don't get that."
Luckily no injuries were reported, but several other cars and houses on Glennon Street received moderate damage.
Both New Bedford police and fire departments say they are investigating the incident.
(c) WLNE-TV // ABC 6 2021