Sutton Stars as PawSox Win 5th in a Row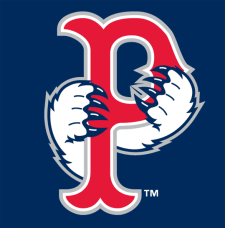 PawSox news release…
PAWTUCKET, R.I. –Thanks to the late inning heroics of Drew Sutton, the Pawtucket Red Sox defeated the Louisville Bats 4-2 in front of a crowd of 7,387 on Thursday night at McCoy Stadium to win their 5ith straight game.
With the contest tied 2-2 and the bases juiced and two outs in the bottom half of the eighth, Pawtucket's Drew Sutton took matters into his own hands. A line drive base hit just past the dive of Bats' second baseman Jason Donald drove in the go-ahead runs to give the PawSox a permanent 4-2 lead.
Pawtucket closer Anthony Carter recorded his 18th save with a 1-2-3 ninth.
Promoted from Double-A Portland on August 2, 23 year-old right hander Anthony Ranaudo made his McCoy Stadium debut after making his first two starts on the road. Ranaudo overcame a rocky first inning and went on to pitch an effective 5 2/3 frames of one run ball, allowing nine hits and striking out three. He was in line for his second win, but was erased from the decision when reliever Ryan Rowland-Smith (7-0) coughed up Pawtucket's one run lead in the eighth. Bats' DH Felix Perez circled the bases to a round of boos from the McCoy faithful as his line drive homer to right tied the game 2-2.
Pawtucket was aggressive against Louisville reliever Nick Christiani (6-5) in the eighth. Jackie Bradley's double to left and intentional walks from Bogaerts and Mark Hamilton loaded the bases, setting the stage for Sutton.
The Pawsox took what they could get against Louisville ace Greg Reynolds who entered the night with a sparkling 2.50 ERA and an 11-3 record. The former Rockies' first found pick threw seven strong innings allowing a pair of runs on six hits and recorded five strikeouts.
The key play in the bottom of the fourth helped Pawtucket take the lead. Trailing 1-0, Xander Boegart's slick maneuvering around Rodriguez at third base on Alex Hassan's single to center kept Pawtucket's mini rally alive. Mark Hamilton's RBI fielder's choice scored Boegarts to tie the game at one apiece. With two outs, Sutton lined the ball off Neftali Soto's glove at first enabling him to reach second and Hamilton to score the go-ahead run for the PawSox to make it 2-1.
Louisville leadoff man Billy Hamilton tripled to right and one batter later scored easily on an infield single by Neftali Soto to put the Bats' ahead early, 1-0 in the first.
Left fielder Jeremy Hazelbaker denied Louisville of a run in the top half of the fourth. Nevin Ashley's line drive base hit in the outfield prompted Henry Rodriguez to try to score from second, but Hazelbaker's strong throw made him a dead duck at home plate, keeping it a 1-0 contest.
Pawtucket lost Alex Hassan in the eighth, who left the game after taking a foul ball off his hand. He was replaced by Justin Henry.
Pawtucket improves to 66-59 with the win and Louisville falls to 60-67. The Bats outhit the PawSox 10 to 8.
The finale of the four-game series will take place on Friday night at 7:05. Allen Webster (6-4, 3.97) gets the call for Pawtucket and will be opposed by Bats' righty Daniel Corcino (6-12, 5.62).