SUV smashes into a Benny's store on Atwood ave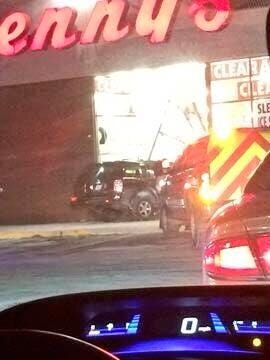 By News Staff
Twitter: @ABC6
An SUV smashed right through the window of the Benny's on Atwood Ave in Cranston Friday evening.
Police say that a female driver and two children were inside when it happened.
Witnesses say that the driver likely hit the gas instead of the brake launching the SUV over the curb and into the building shattering a window and breaking through a brick wall.
A Benny's spokesman says one of their employees inside the store sustained minor injuries.
The Benny's was closed after the accident, repairs will do done overnight.
They are back open for normal business on Saturday.
Photo Credit: Alec Silva
©WLNE-TV / ABC6