Swan found shot in face, body in Warwick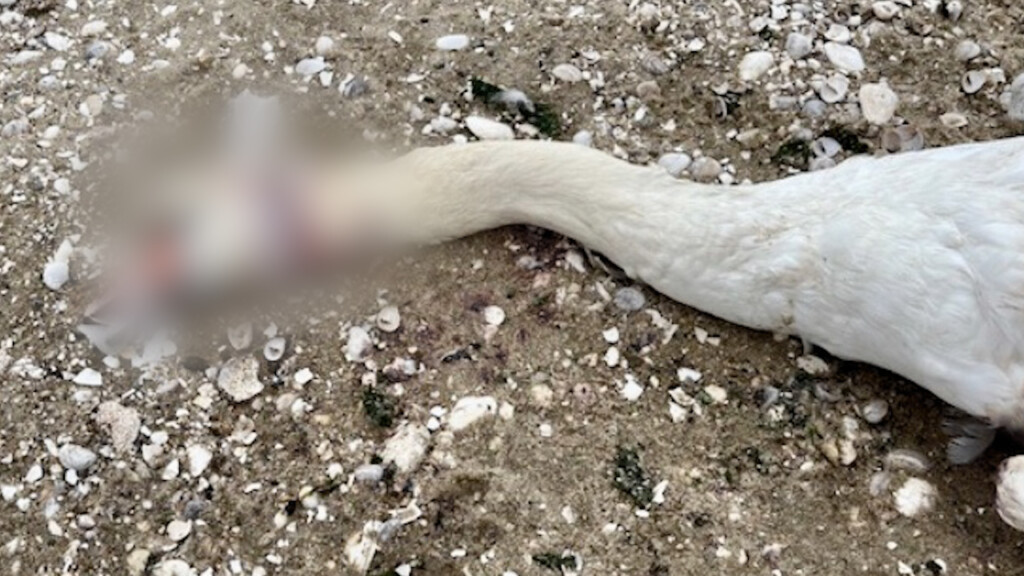 WARWICK, R.I. (WLNE) — The Rhode Island Department of Environmental Management said Thursday that a swan was found dead after it was shot in Warwick.
Mike Healey, a spokesperson for the Department of Environmental Management, said a wildlife control specialist responded to the Gaspee Point neighborhood Wednesday to pick up the dead swan who appeared to have been shot in the face and body.
Healey said the bird is a "mute swan — the big white ones."
"A biologist in the Division of Fish and Wildlife will perform a necropsy to determine how it died," said the Department of Environmental Management.
Healey said they are trying to determine if someone shot the bird accidentally or purposely.
"Without knowing if it's a possible case of malicious killing of an animal, we can't rule out that possibility," he said. "That's a felony charge subject to up to five years imprisonment and $1,000 fine if convicted. There also is 50 hours of community service that may not be waived if convicted."
No further information was immediately released.