Swansea police search for 2 suspects accused of stealing from local music store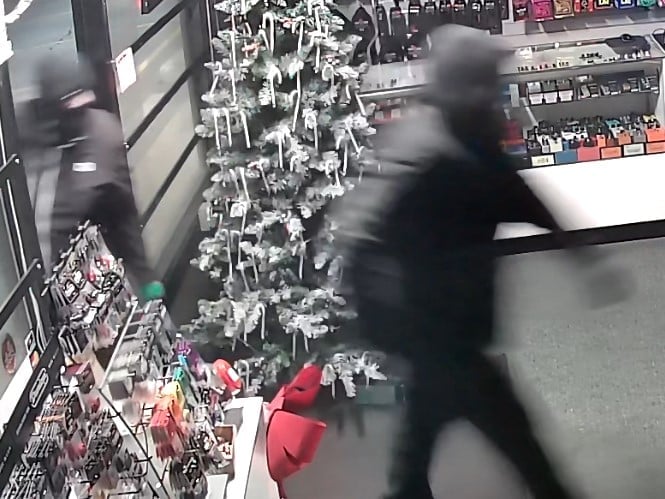 SWANSEA, Mass. (WLNE) — Swansea police are trying to find two people they said broke into a local music shop Sunday night and stole thousands of dollars worth of items.
Police said they responded to a burglar alarm at Ray Mullin Music around 11:40 p.m. Sunday night.
When they arrived, officers saw damage to the front door and determined several thousand dollars of high-end guitars were stolen, according to investigators.
Investigators reviewed surveillance footage and said they saw two suspects, who were covering their faces and and in dark clothing, prying open the front door and stealing the guitars.
Police said the duo took off in a dark-colored compact SUV.
Anyone with any information is asked to call Swansea police at 508-674-8464.