Sydney Sweeney visits the State House after 'Good Burger 2' wraps up filming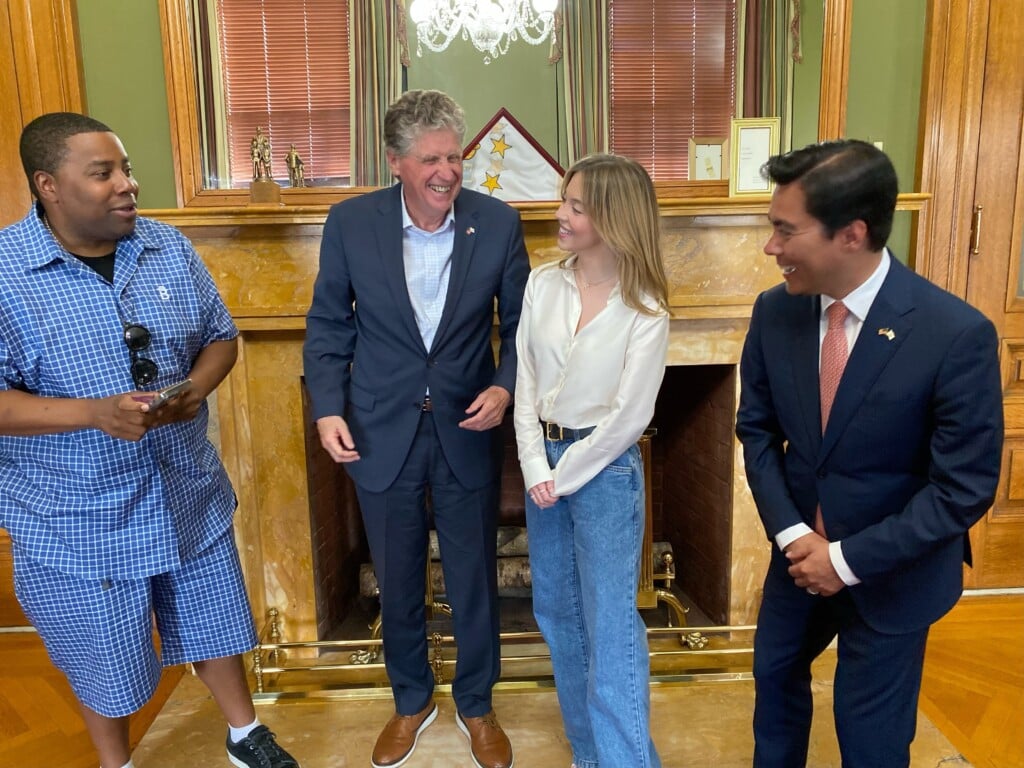 PROVIDENCE, R.I. (WLNE) — A popular actress recently visited Rhode Island.
Gov. Dan McKee publicly thanked Sydney Sweeney on Wednesday for coming to the State House to discuss the film industry in the Ocean State.
He posted a photo on social media next to the "Euphoria" star along with Kenan Thompson, who stars in "Good Burger 2", and Newport Mayor Xay Khamsyvoravong.
"Good Burger 2" recently wrapped up production after getting Rhode Islanders excited by using sites like the old Friendly's restaurant on Mineral Spring Avenue in North Providence for filming.
McKee wrote that the state being featured in the highly-anticipated film can turn Rhode Island into a "hub for movie and television production."
The sequel to the 1997 comedy was filmed throughout the state beginning in May.
Thompson and co-star Kel Mitchell have been spotted throughout the community during their time in Southern New England.
"Good Burger 2" was produced by Nickelodeon Studios and will debut on Paramount+ later this year.