Syracuse Chiefs Clinch International League North Division Title With Win Over PawSox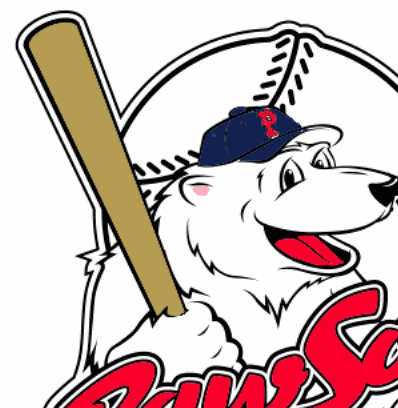 Pawtucket Red Sox Press Release
Pawtucket, RI – Syracuse starter Mitch Lively struck out 11 batters in six strong innings and International League MVP Steven Souza, Jr. drove home three runs to help the Chiefs clinch the North Division crown with a 6-2 win over the Pawtucket Red Sox Saturday night in front of 6,870 fans at McCoy Stadium.
With the loss, Pawtucket (78-64) fell to 1.5 games ahead of Rochester and 2.0 clear of Buffalo in the IL wildcard standings with two games remaining, pending the result of the Buffalo-Rochester Saturday night contest. The Chiefs (80-61) clinched their first division title since 1989 and will host the wild card winner in a best-of-five playoff series beginning next Wednesday.
Lively (5-2) allowed a pair of first inning runs on a Bryce Brentz two-run double, then settled in and permitted only two hits over the remainder of his outing. Souza Jr., playing in the eighth game on an MLB injury rehab assignment, tied the score with an RBI single in the fourth and then delivered a key two-run double in the fifth.
PawSox starter Matt Barnes (8-9) struck out ten batters and did not issue a walk in seven full innings of work. He allowed a first-inning home run to Michael Taylor (1), then with the score tied at 2 Barnes gave up a three-run rally with two outs in the fifth.
With two outs and the bases loaded, a wild pitch brought home Sandy Leon with the go-ahead run. Souza Jr. then lined a two-run double to plate Will Rhymes and Jeff Koberbus and make the score 5-2. Greg Dobbs' solo home run (2) in the ninth against reliever Miguel Celestino capped the scoring.
After Lively struck out 11 of the final 16 batters he faced, three relievers each tossed one scoreless inning to finish the victory for Syracuse. Rafael Martin retired the side in order in the ninth to end the game and set off a celebration on the pitchers mound by the Chiefs.
The final two-game series of the season against Rochester begins Sunday night with first pitch scheduled for 6:05. Left-hander Henry Owens (2-1, 3.66) will get the ball for manager Kevin Boles, while the Red Wings have yet to announce a starting pitcher.
Good seats are still available at the McCoy Stadium box office, by calling (401) 724-7300 or by visiting pawsox.com. Radio coverage on 920 AM (WHJJ) and also streaming online begins at 5:50 pm.