T-Commuter rail proposed for South Coast Massachusetts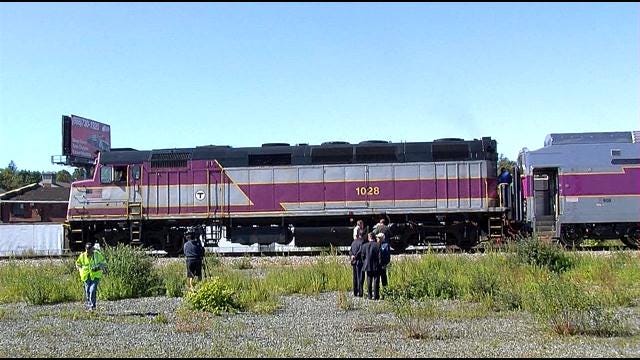 by ABC6 Chief Political Reporter Mark Curtis
Efforts to provide commuter rail service to south eastern Massachusetts took a major stop forward.
Ten new T–stops are on the map.
They are south from Stoughton through Taunton; then splitting off to Fall River and New Bedford.
"It's been a long, long time, not just wishing for this but working for it. It is the right thing to do," said Governor Deval Patrick (D-MA).
The big question is, will the public ride it?
We stopped by the State Pier where ferry travelers endorsed the new train proposal.
"I think it's a fabulous idea. I do. I think it would be so convenient," said Jodie Foot a traveler from Connecticut.
"A lot of people from Boston come down here and take Sea Streaker and head over to the Vineyard that way. So this would be a great Boston trip," said Linda Schlageter, a tourist visiting from Ohio.
In the first major decision, trains from Boston will be routed through Stoughton, and not through Attleboro.
ABC6 Chief Political Reporter Mark Curtis said, "The cost of bringing rail service to the South Coast is not an inexpensive one. Right now the estimate is 1–point–8 billion dollars."
That money still has to be raised at the state and local levels, and eventually from riders.
"It's still going to cost a lot of money. There's no doubt about it, but now the work can begin in earnest," said New Bedford Mayor Jon Mitchell.
"The benefits associated with it, outweigh any of the costs, to be able to connect Southeastern Massachusetts to Boston," said Mayor Will Flanagan of Fall River.
The mayors estimate the expanded rail service will create four thousand new jobs.