Takata air bag recall becomes biggest ever in US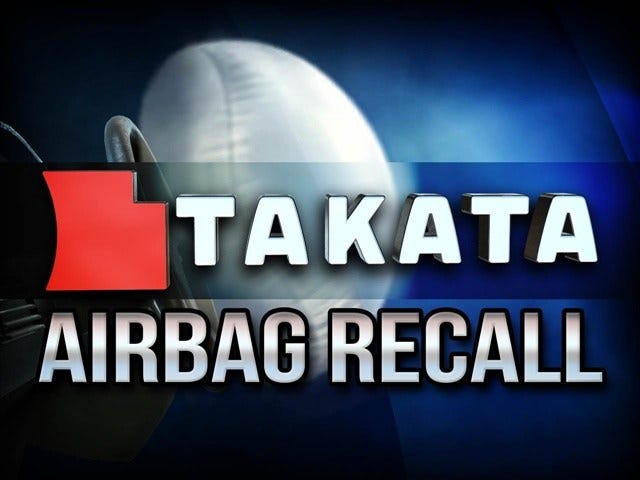 By The Associated Press
DETROIT (AP) _ Air bag maker Takata Corp. has agreed to declare 33.8 million of its inflator mechanisms defective, effectively doubling the number of cars and trucks that have been recalled in the U.S. so far.
The announcement was made Tuesday afternoon by the National Highway Traffic Safety Administration, which reached an agreement with Takata after sparring with the company for the past year over the size of the recalls and the cause of the problem with millions of air bags. It will be the largest recall in the agency's history.
Many of Takata's air bags can explode with too much force, blowing apart a metal canister and sending shrapnel into the passenger compartment. The air bags are responsible for six deaths worldwide and more than 100 injuries.
Ten automakers, including Honda Motor Co. and Toyota Motor Corp., have recalled 17 million vehicles in the U.S. and more than 36 million worldwide because of the problem. Those numbers will grow by millions because of the agreement, but it's unclear which manufacturers will be most affected by the expanded recalls.
© The Associated Press/WLNE-TV 2015