Take caution in the water this weekend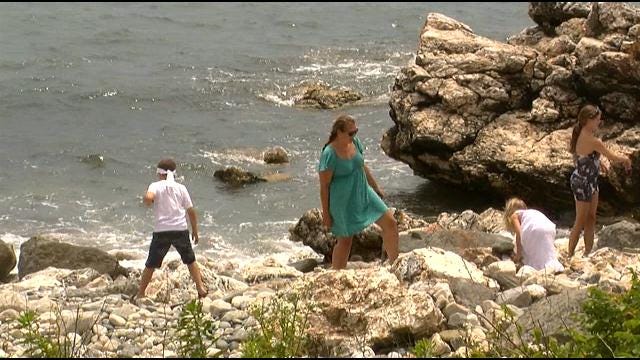 By Dana Griffin
@danaRgriffin
RHODE ISLAND- As Tropical Storm Arthur moves up the east coast, it could ruin you plans out on the water.
The U.S. Coast Guard is on alert, reminding people of the dangers during high seas.
"Me and my grandfather were planning on taking our boat down to Newport for the 4th of July but now that there's some stormy weather in the forecast, we might reconsider" said boater, Robert Sherman.
John Roberts, with the U.S. Coast Guard said, "You shouldn't be operating a boat in rough weather but anytime you're out, you need to make sure you have a life jacket."
The U.S. Coast guard will be monitoring seas and weather and warn, if you're going out: be prepared.
Boater, Ryan Hopeross said, "The Ocean is a big and scary place and you better make sure you're well prepared and you have everything you need."
Roberts adds, "Absolutely, make sure your equipment is good order. Make sure you're physically in good order. Make sure you pay attention to all warnings, heed all warnings. Make sure you use the buddy system, make sure to tell people where you're going."
©2014 ABC6/WLNE-TV. All Rights Reserved.