Talented North Providence elementary school students recognized for artistic abilities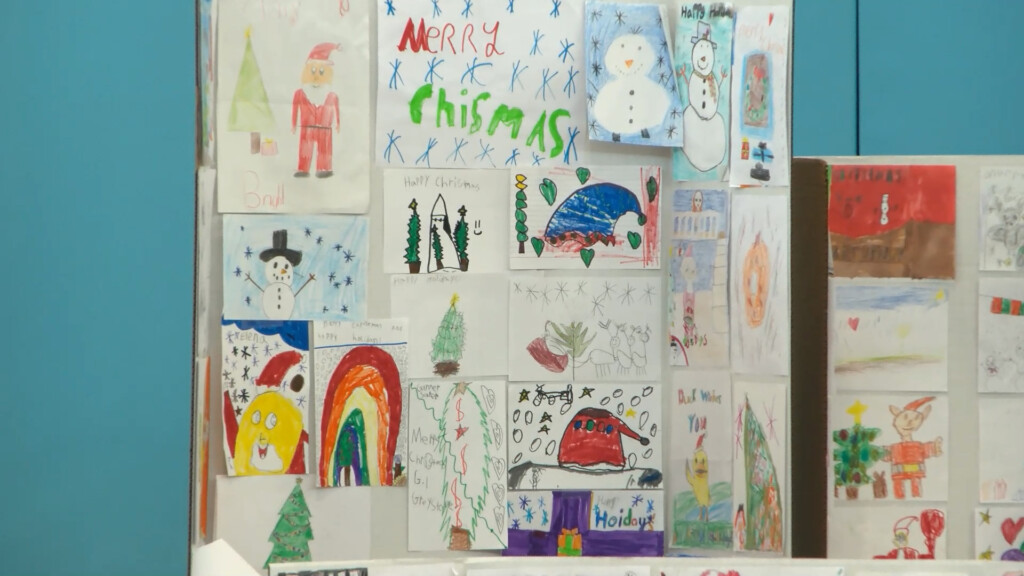 NORTH PROVIDENCE, R.I. (WLNE) — The North Providence Police Department wanted elementary and middle school students in the community to pick their holiday card.
The department picked three cards to send throughout the state.
Two of the winners that caught the department's eyes received a gift for their artistic abilities.
Isabella Rosa was one of the winners, drawing a police car with a festive hat.
When asked what she was going to spend her gift card on, she said, "On my brother."
Matthew Sauve secured the second spot, drawing Mr. and Mrs. Claus next to a snowman with a police hat.
In efforts to include all students, North Providence police are making rounds to all the schools, displaying the cards on whiteboards for everyone to see.
Chief Alfredo Ruggiero ended the event saying, "Every one of these cards here on display were great. I wish we could have picked all of them, but there wouldn't have been a card big enough to do that."
North Providence police have one more winner to pick for this competition. It's unclear if that winner has been selected.