Tanker engulfed in flames after overnight crash on I-95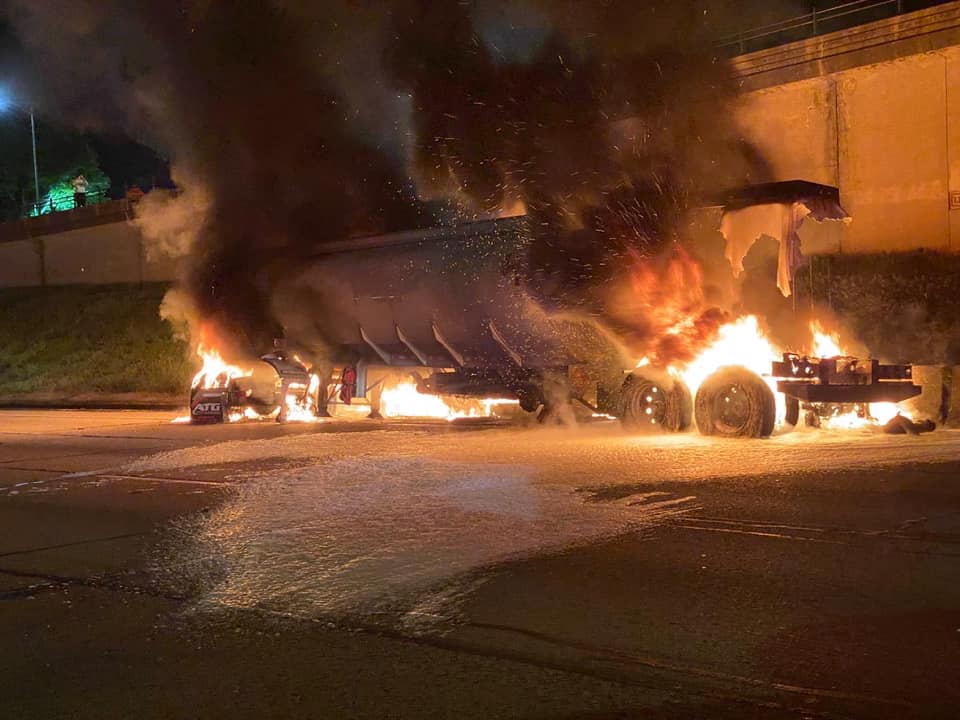 PROVIDENCE, R.I. (WLNE)- A large truck carrying gasoline caught fire overnight on Sunday.
The tank became engulfed in flames on I-95 south after it was hit by another driver. Rhode Island State Police said the accident happened around 1:25 a.m. about 1,000 feet north of Route 195.
Another driver struck the tank, which caused it to veer and strike a barrier.
State police said the driver of the truck just emptied its tank, but there was still some residue left over which caused the fire.
Authorities said there were no injuries.
The driver of the car was charged with driving under the influence, chemical test refusal, and driving without a license third offense.