Tanker Truck Rollover Closes Rt 95 in Foxboro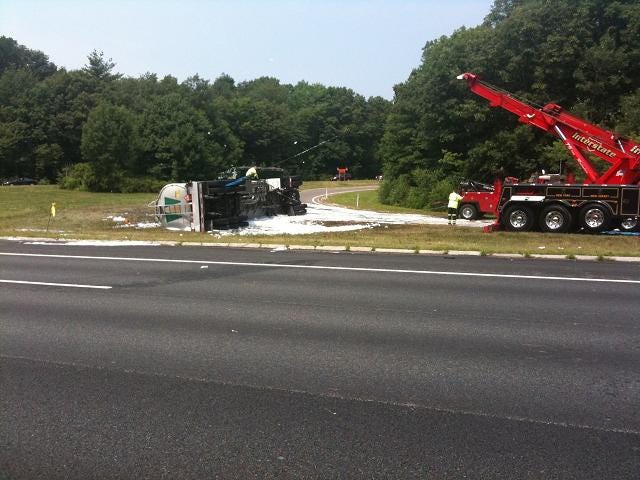 Massachusetts State Police have closed Route 95 South at Rout 495 in Foxboro and expect to keep it closed for several hours after a tanker truck rolled over on the Exit 6 ramp.
The tanker was bound for TF Green Airport and carrying jet fuel, which spilled when the truck rolled.
MSP reports that the driver of the truck suffered minor injuries and was taken to Rhode Island Hospital.
All the Northbound lanes are open, and troopers are working to open at least one of the northbound lanes open as soon as they can.
UPDATE: All lanes and ramps were reopened shortly before 7:30 Sunday night.