Tipped tanker truck causes gas spill on Allens Ave.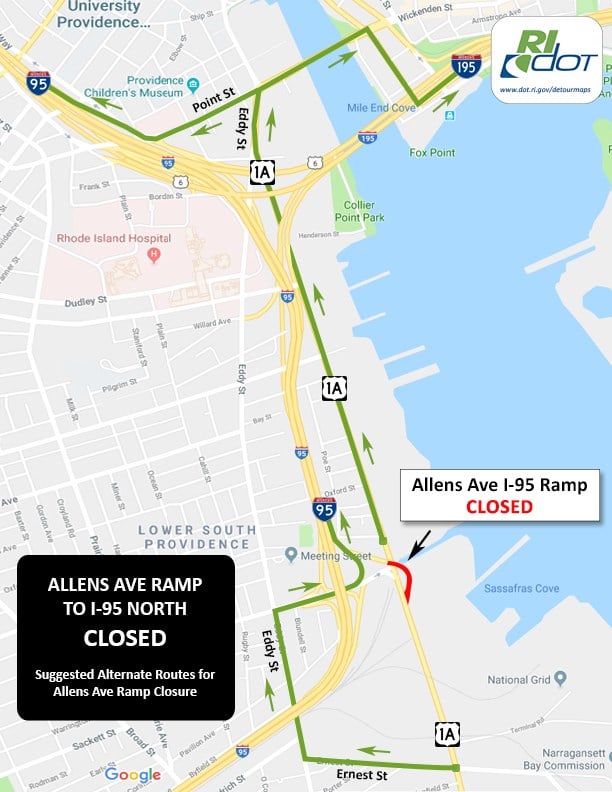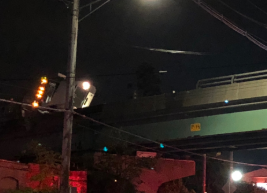 PROVIDENCE, R.I. (WLNE) – A tanker truck tipped over on the I-95 northbound on-ramp at Allens Avenue causing thousands of gallons of gasoline to leak onto the roads and into the Providence River.
A strong odor of gasoline filled the area as fire crews scrambled to lay down foam and absorb the gas to prevent it from igniting.
This truck was carrying 11,000 gallons of gasoline which then ran into the Providence River, causing an environmental concern with officials from the DEM and U.S. Coast Guard keeping a close eye on the situation.
Clean up will be extensive as crews are expected to work through the night before getting the chance to get the tanker out of the way.
Providence Fire officials said that about half of the fuel in the tank spilled out, leaving a lot left in the tanker.
A special hazmat crew from Massachusetts was called to drain the truck of the rest of the gas and then officials will turn the truck over and haul it out.
RIDOT also posted a tweeted soon after the accident warning drivers of shut down roads due to this accident.
Stay with ABC6 as we connect you with the latest information on this accident.
© WLNE-TV / ABC6 2018