Tarkiln Pond off limits due to blue-green algae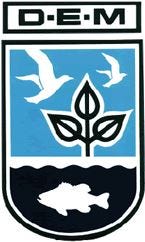 By: AP
Email: news@abc6.com
PROVIDENCE, R.I. (AP) _ Rhode Island officials are warning people to stay clear of Tarkiln Pond because of a potentially dangerous blue-green algae bloom.
The state departments of health and environmental management say all recreation such as swimming, fishing and boating should be avoided until further notice. The pond is in Burrillville and North Smithfield.
Blue-green algae can produce toxins that are harmful to people and animals.
Contact can cause irritation to a person's skin, nose, eyes and throat. Swallowing water containing the algae can cause stomach discomfort and, in rare cases, more serious health problems including fever, dizziness and liver and nervous system damage.
Young children and pets are at a higher risk for these effects.
Toxins may persist in the water after the blue-green algae bloom is no longer visible.
© ABC6 News / WLNE-TV 2018