'Taste of Thayer Street' back with food and live music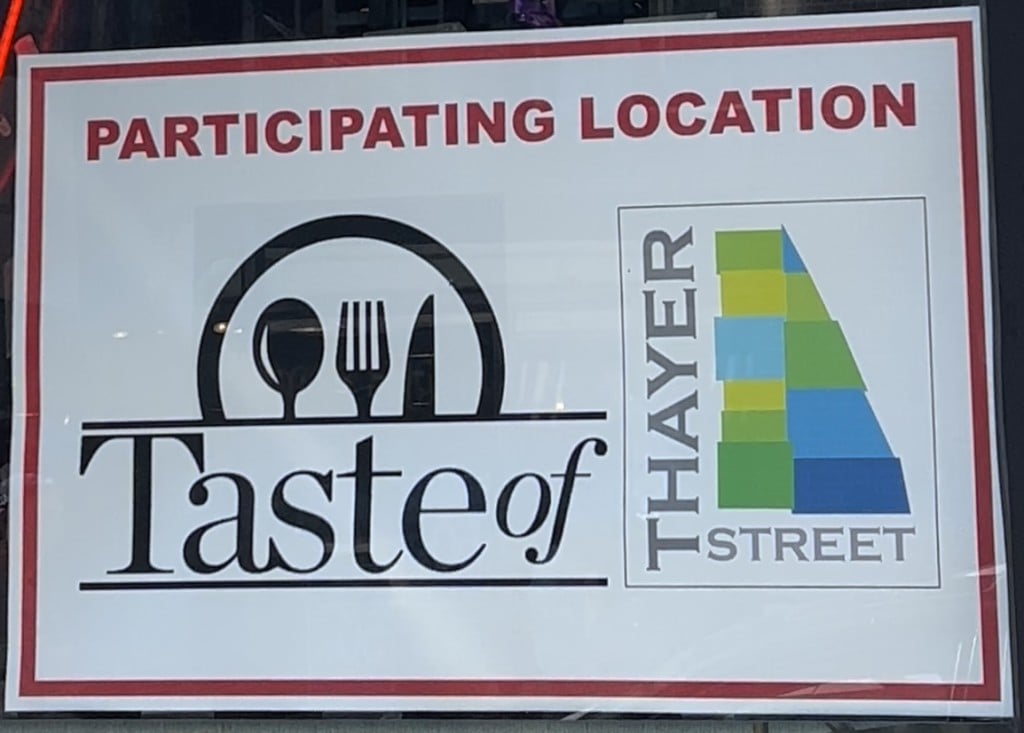 PROVIDENCE, R.I. (WLNE) — "Taste of Thayer Street" is back this year with food samplings from many businesses on the street.
Fan-favorite small businesses will also participate.
With the purchase of a ticket, you will receive two free drink vouchers, both alcoholic and non-alcoholic.
Live music will be at the event, as well as seating areas and activities for children.
The event took place last year, returning this year with employees excited to see the turnout.
An employee from Insomnia Cookies shared that "they're actually bringing bands down here, we're going to have a jazz band out here on the road. They're putting tables down the street."
"It's a lot more involved this year, they've really built it up, and it's going to be really nice to see the community back out and doing it. I like getting with the community, I like dealing with the people," she added.
Aroma Joes, a New England-based coffee shop that opened last year on Thayer Street, will also participate.
"Aroma Joes is pretty new to Thayer Street, and starting this whole Taste of Thayer is going to be good for our business and a lot of fun. It's good to see all of the companies coming together and enjoying each other," an employee told ABC 6 News.
Kabob and Curry is the oldest Indian restaurant in Rhode Island and will be participating in the event.
The manager of the restaurant told ABC 6, "We have been here for more than thirty years and we are so happy that kids are back now and Brown is in full session. Thayer Street is hosting the event today and we are happy to meet all the new kids and all the guests today."
Other businesses like Mike's Calzones, Bajas, China Town, and East Side Pockets can also be found at the event.
Tickets can be found here.