Taunton hero gives back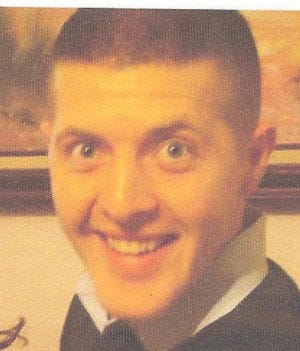 Liz Tufts
ltufts@abc6.com
A Taunton man is still managing to help others
even after his death.
Three years ago, he helped save
a family involved in a car crash only to be killed in another crash earlier
this year. His family is celebrating what would have been his 29th birthday by
giving to others.
To really know what kind of
person 28–year–old Jonathan Harrington really was, we have to go back
to a cold winter night in February of 2010.
He was heading home from work driving
on 95 North near the Thurbers Avenue exit when he came across
a horrific crash. Jonathan didn't hesitate; he
hopped out of his car and ran to help a couple and their 10 year old daughter only
to be hit himself by another passing car.
He was killed when he lost
control of his car and hit a snowbank. But even six months after his death, and
on what would have been his 29th birthday, Jonathan is still managing to
help others.
At Uno's restaurants in Taunton, Warwick, South Attleboro and Wentham, 15 percent of every meal is
being donated to the make a wish
foundation in Jonathan's name.
Jonathon served as general
manager at the Taunton Uno's for two years.
Today, his family, friends and staff
are celebrating his life and remembering a man who always and will
continue to put others first.