Taunton intruder nabbed, more charges could be coming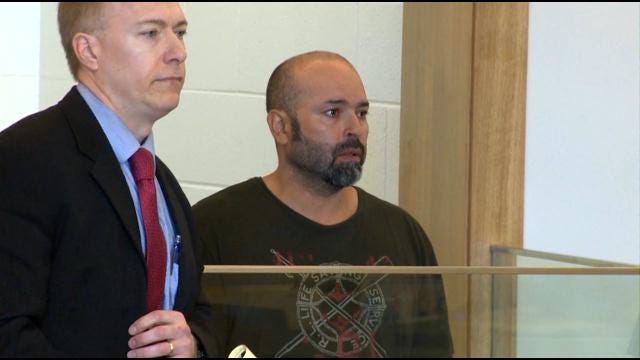 By: Melissa Randall
Twitter: @MelissaARandall
A Taunton man arrested after a series of break–ins was ordered held on $250,000 bail.
Miguel Erickson, 43, pleaded not guilty during his arraignment Tuesday afternoon. Now police are also investigating if he's the same man who got into bed with women while they were sleeping.
Neighbor Shannon Fasulo has been cautiously locking her windows and doors before bed, unaware that the man she was trying to keep out of her Winthrop St. home lives right across the street.
"He came over and asked to borrow a tool from my husband, and now that's kind of scary with him breaking into houses," said Fasulo.
The man she knew as 'Mike' is really Erickson. He was arrested Saturday for a robbery at the home of a 58-year-old woman who lives on his street. That occurred October 10th.
His arrest comes after a string of robberies in the same neighborhood in which sleeping women were approached in their beds, and in one case sexually assaulted.
"And that's just crazy that's who it is," said Fasulo.
Police say Erickson broke into at least 3 homes on Winthrop, Clinton, Barnum Streets. They allege he took jewelry, some of which was found inside his apartment at 131 Winthrop St. Erickson is also a 'strong person of interest' in the groping and sexual assault of the female victims.
People living next door aren't completely surprised. One family called police about a week ago after an uncomfortable encounter with Erickson themselves.
"He was caught on their porch in the back a couple of times trying to open windows and was actually acting kind of odd around the mother and daughter," said Rob Edwards.
Across town women are breathing a sigh of relief. They say tonight they will be able to sleep soundly for the first time since police issued the warning one week ago.
Prosecutors say more charges are expected as police investigate other break-ins in the area.
© WLNE-TV 2013
Information provided by AP