UPDATE: Police arrest two suspects in Taunton armed robbery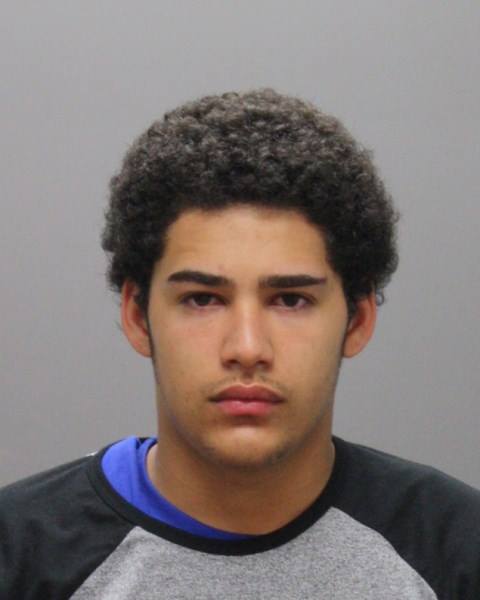 By: News Staff
Email: news@abc6.com
Twitter: @ABC6
TAUNTON, Mass. — Taunton Police arrested two teenagers involved in an armed robbery and shooting at a package store Wednesday night in Taunton.
One of the suspects was identified as 18-year-old Billy I. Morris of Taunton and the other was a 17-year-old juvenile from Taunton.
The juvenile is facing multiple charges, including:
Assault and Battery with a dangerous weapon.
Assault to murder.

Robbery, Armed and Masked.

Possession of a loaded sawed off shotgun.

Discharging a firearm within 500 feet of a dwelling.

Conspiracy to Commit Armed Robbery.

Four (4) counts of Assault and Battery on a Police Officer.
Billy I. Morris is facing the following charges:
Assault and Battery by means of a Dangerous Weapon.

Robbery, Armed and Masked.

Conspiracy to Commit Robbery.
Authorities had reported that the female owner of Eagan's Package Store was shot inside of her store on Cohannet Street in Taunton Wednesday night.
Police say both robbers were wearing masks and hoodies, and one was wielding a shotgun when they entered the store around 8:30 p.m.
The clerk, who owns the store with her husband, was working alone Wednesday when she was confronted by the two robbers.
She refused to hand over any money to the suspects and a fight ensued.
The victim was shot once by one of the attempted robbers after trying to fight back. Police say she grabbed the shotgun, which fired during the struggle.
"The female behind the counter refused to give anything up. You could see that there was an argument taking place, and she reached for the weapon and he discharged one shot, and you can see her go back in the video," said Lt. Paul Roderick; Taunton Police Department.
The victim called police for help, and officials say she was "gasping for air" during the phone call.
Police did not believe the two suspects got away with any money or goods.
The victim is in serious, but stable condition.
©WLNE-TV / ABC6 2017