Taunton Police Chief warns of new prescription drug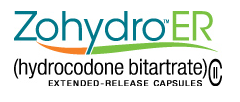 By: Samantha Lavien
Twitter: @samanthalavien
Local officials are worried about a new prescription drug on the market called Zohydro ER.
Taunton Police Chief Edward Walsh fears the introduction of the drug will have big repercussions in a community already grappling with a serious heroin problem. So far this year, there have been more than 90 overdoses and 7 deaths in the city.
"As a drug itself it is scary everything I've read basically says it is heroin in a pill form," said Walsh. "Our experience is a lot of people start with the prescription drugs and end up going to heroin afterwards."
Zohydro was recently approved by the FDA, but not without controversy. Attorney Generals from 28 states including Massachusetts and Rhode Island wrote a letter against its approval citing the potential to exacerbate the country's prescription drug abuse epidemic.
"The strength of this drug is really scary the FDAs own panel recommended 10 to 2 not to approve it for use," said Walsh.
Emergency responders say they're concerned as well about this drug entering the market.
"It does scare me because of the fact that the other prescription drugs are so addicting in their form. Now, we're taking something and purifying it and we're going to hand it out. The level of addiction is going to be greater without a doubt," said Jeffrey Begin an area commander of AMR in Taunton.
Zohydro is available by prescription only and is not yet being sold in Taunton. It's important to note that the drug is meant for severe pain management and is made without acetaminophen to avoid liver damage.
(C) WLNE-TV 2014