Taunton police looking for driver that hit car, house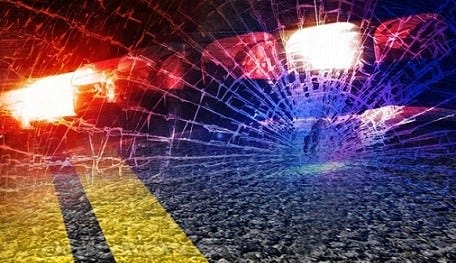 By: Chloe Leshner
Email: cleshner@abc6.com
Twitter: @CLeshnerABC6
TAUNTON, Mass. (WLNE) — Surveillance video shows the dramatic moments leading up to a crash in Taunton early Saturday morning. A car becomes airborne, hits another vehicle and then crashes into a house.
Police are now searching for the driver of that car after they left the scene of the accident that neighbors say is the worst crash they've seen on their busy street.
Glass shattered, a tree completely taken out and the porch at 238 Broadway Street destroyed. All the result of a firey crash early Saturday morning.
"I think this is the worst one I've ever seen here, there's an accident every couple of weeks either that corner or that corner over there," says Burton Butler, a neighbor who witnessed the crash.
Surveillance video from the Dunkin Donuts across the street shows a silver Mercedes speed through the empty parking lot, getting air, before it crashed into a car waiting at the light then the multi-family home.
"There was a car on fire and there was another car up against the house, it was on its side you could see the bottom of the car from the street," says Butler.
In the daylight, the path the car took, clearly shown by tire marks in the grass.
"It's just unbelievable," says Burton.
Police say the driver that caused it all ran from the scene. They're still investigating what factors could have led to the accident.
The person in the other car is now in a Boston hospital with non life threatening injuries.
Thankfully no one inside the home at the time was hurt and being right off of one of Taunton's busiest roads, neighbors are thankful it wasn't their house
"It could've been, but I'm glad it wasn't," says Burton.
Police do know who the owner of that Mercedes is and are working to determine if they were driving the car at the time. They say they do plan to file charges once the investigation is complete.
©WLNE-TV / ABC6 2017