Taunton women's hockey player heads to Sochi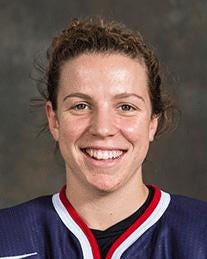 Nicole Gerber
@nicolegerber
DEDHAM – A hometown hero has made her way to Russia.
Taunton native Michelle Picard will grace the ice as part of the US women's Olympic hockey team.
According to those who know her best, 21 year old Picard – or Shelly as they call her – has been ready for this opportunity for some time now. She got her start locally, playing in Dedham on the ice at private school Noble and Greenough for 5 years.
"She came as an 8th grader and was immediately on varsity, one of our best players from day 1, probably one of the most fundamentally sound players I've ever coached," said Nobles women's ice hockey varsity coach Tom Resor.
Picard, who is a sophomore and hockey player at Harvard University, is also a member of the U.S. Women's National Team and has played in two international Ice Hockey Federation Women's World Championships, and 4 Four Nations Cups.
That's on top of her many accolades at Nobles.
"She was an all–league softball player here… she was the manager of our field hockey team… she was awarded one of the boarding prizes for her contributions to the dorm," said Tom Resor.
But those who know her best say, you'd never know any of it from talking to her.
"Super humble, you wouldn't really know she played hockey, just, you knew that because everyone else talked about how good she was," said Nobles senior Brigit Bergin, who played on the same team as Picard.
"She never talked about her many accomplishments, or anything," said Haley Mullins, also a senior who played with the Olympian.
Picard is the 4th Olympic women's hockey player to come from Nobles.
To get the gold the U.S. will have to make a good showing against three other countries in group play, and then win the final game on the 20th.
(c) WLNE-TV 2014