Tavares Names Public Safety Commissioner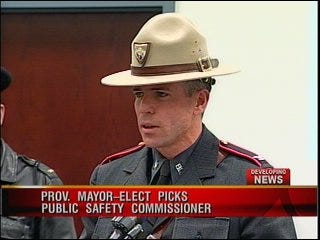 Providence Mayor-elect Angel Taveras has selected a former state police leader to be the city's new Public Safety Commissioner.
Taveras on Wednesday named former state police Superintendent Steven Pare to the job. Pare retired from the state police in 2007 and now directs global security affairs for GTech.
The position requires City Council approval.
Outgoing Providence Mayor David Cicilline left the position vacant during his two terms as mayor.
Taveras said Pare would have oversight of the police, fire and emergency management departments and would conduct a top-to-bottom review of all agencies.
He'd also be responsible for coordinating a citywide emergency response plan.
Taveras called Pare well-respected in the law enforcement community.