Taveras Gets High Marks in New Brown University Poll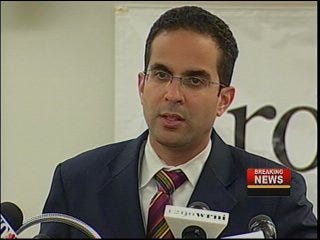 A new Brown University poll shows high approval ratings for Providence Mayor Angel Taveras, but poor numbers for Governor Chafee and his tax plan.
The poll was conducted earlier this month and included 425 registered voters in Rhode Island, 52% of whom approved of the job Taveras is doing – the highest approval numbers for any RI politician. There's also strong support – 76% – for his plan to close four Providence public schools.
Governor Chafee's approval rating was only 32% and there was strong opposition to some of the new taxes he's proposed as part of his state budget. 87.5% of those polled opposed adding a 1% sales tax on home heating oil, while 80% opposed the same tax on water bills at 77% opposed it being levied on textbooks. On the other hand, 59% of people polled actually supported taxing dry cleaning, and 57% approved taxing movie and concert tickets – all at that 1% rate. All those items have been traditionally exempted from sales tax in Rhode Island.
Click here to read the Brown University poll in its entirety.