Taveras unveils plan for RI veterans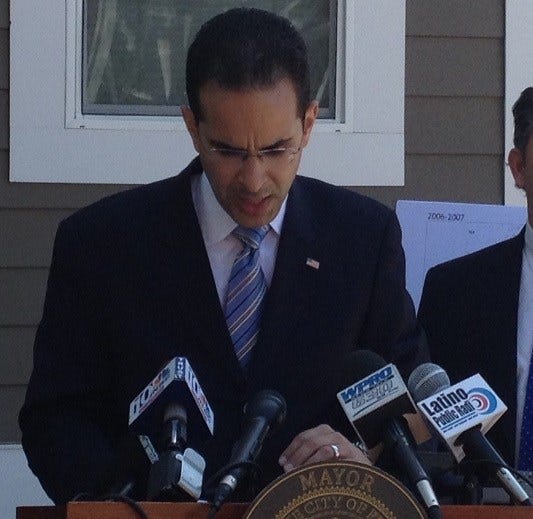 By: Dee DeQuattro
Email: ddequattro@abc6.com
Twitter: @deedequattro

Providence Mayor Angel Taveras has announced his plan for Rhode Island veterans if he is elected governor.
The Democrat's plan entitled "Operation Welcome Home" would establish a separate Rhode Island Division of Veterans Affairs as a cabinet level department in Rhode Island. This would allow the Veterans Affairs office direct access to the Governor. Currently, Veterans Affairs are housed within the Department of Health and Human Services.
Taveras said he also plans to increase staffing in the department in order to pre-emptively reach out to returning veterans and military families to make them aware of benefits and resources available to them.
"The debt to our veterans can never be repaid, but we can do more to honor their service and sacrifice by supporting them once they return home," said Taveras.
"Transitioning to civilian life is hard enough without having to worry about whether there will be a job or a place to live waiting for them on their return – or waiting months for a disability claim to be processed. We can do more for our veterans and military families," said Taveras.
Additionally Taveras said he plans to assist veterans caught up in disability claim backlogs by providing bridge loans for up to 60% of the claim while they wait for federal processing.
He also plans to create a program to encourage local businesses to hire 2,000 military veterans and their spouses over the next four years.
Taveras says he will allocate $500,000 annually to provide for affordable rental housing for veterans.
(C) WLNE-TV 2014